Course Info
Here are the files for the marathon course.
The first half starts at 15th and Carey, heading east to the Depot then turning left on Capitol. The first half ends at Lincolnway and Capitol.
The second half is the perfect loop, starting and ending at Lincolnway and Capitol.
Here is the run sequence for the attached files.
First half
1--Depot to Capitol
2--Capitol to Pershing
3--CareyPershing to Base Gate
4--Base 5
5--Base Gate to Randall and Depot.
Second Half
6--Depot through Holiday Park to Rollins
7--Rollins to Pershing & Evans
8--Pershing & Evans to Yellowstone and Greenway
9--Yellowstone & Greenway to PowderhouseGardenia
10--PowderhouseGardenia to YellostoneStorey
11--StoreyYellowstone through Kennedy to Central
12--Kennedy and Cenral to 8th and Central
13--8th and Central to Capitol
14--Capitol to Depot
The blue/purple is the first ½ of the marathon and the pink is the 2nd ½ of the marathon.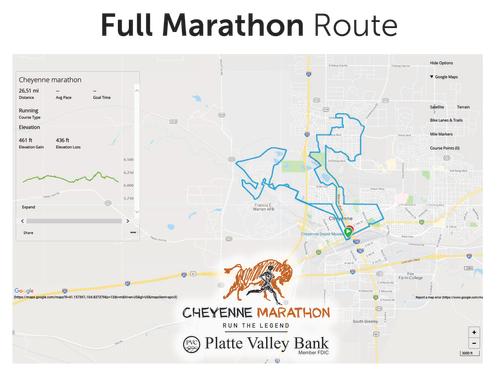 10K Route