Event Information
The Cheyenne Marathon: Run the Legend is a point to point course.  It features a marathon, half-marathon, 4 person relay, and 10k.  Our course is USATF sanctioned and certified (WY18001DCR).

Final Race Day Instructions
Marathon Start Time:  6 a.m.
Relay Start Time:  6 a.m.
Half Marathon Start Time:  6 a.m.
10k Start Time: 8:30 a.m.
This diverse course will take you on a one of a kind historical tour of Laramie County featuring:
o    Archer, home of the Laramie County Fair and former UW Research Station
o    The Hereford Ranch which was established in 1867
o    The Big Boy Steam Engine 4004
o    The Historic Courthouse where Tom Horn was hung
o    The Historic State Capital, built between 1886 and 1890, which was used by the first woman Governor in the United States, Nellie Tayloe Ross, and features a statue of suffragette Esther Hobart Morris, first female Justice of the Peace
o    Cheyenne Frontier Days Rodeo Arena, the World's Largest Outdoor Rodeo and Western Celebration and
o    The Historic Depot, a national landmark and former Union Pacific Depot.
Aid Stations
Aid stations will be located at the following intersections: 
1. Prairie Center Circle/ HR Ranch Road
2. HR Ranch Road/ Campstool Road
3. Burlington Trail/ 1.3 miles south of Industrial Road
4. Campstool Road/ College Drive
5. Holiday Park/ @ the Big Boy Steam Engine
6. Carey Avenue/ Bent Avenue
7. Western Hills Boulevard/ Education Drive
8. Hynds Boulevard/ Western Hills Boulevard
9. Frontier Park/ Parking Lot Behind Grand Stands
10.  Oneil Avenue/ 26th Street
11.  Pioneer Avenue/ 19th Street
In addition to water, Sportea will be provided at each station.  Porta-potties will also be located at each aid station.
Registration Expo
Race packet pickup will be on Saturday, September 22, at the Depot Plaza from 1 pm to 5 pm.  The Depot Plaza (also the finish line for all events) is located at 121 W. 15th Street.
Registration closes at 5pm, Saturday, September 22nd, 2018.  There is no same-day registration.  
From 2 pm to 3 pm, Brent Weigner and Jerry Rief will participate in a moderated question and answer session.  Brent is a Globetrotter and world record holder.  He has run marathons and ultra-marathons on all seven continents, a world record, ten times.  Brent is currently ranked 1st in the world in number of countries (152) in which official race marathons have been completed and verified.  Jerry has completed a marathon in all 50 states and DC in under 3:00, averaging 2:49.  He is one of the few people to qualify for the Boston Marathon in every state 
Pasta Dinner:
Red Lion Hotels will provide a free pasta dinner following the Registration Expo to the first 500 people to register.  The Menu: Classic Caesar Salad with Homemade Croutons & Parmesan Cheese; Meat Sauce & Alfredo Sauce; Penne Noodles & Fettuccini Noodles; Italian Green Beans; Vegetable Lasagna w/ Cream Sauce; Bread Sticks; Assorted Cakes at Dessert Station; Fresh Brewed Coffee/ Iced Tea
After Party
Sodexo Health Care will be providing yogurt, fruit, and granola bars for runners.  Hot dogs, brats, and steak tacos will be available for purchase.  All runners will receive 1 free beer.  Additional beers may be purchased from the Cheyenne Depot.
7 am – 9 am       Sound FX DJ Service
9 am – 10 am     Awards Ceremony
10 am – 2 pm     Southern Fryed
Southern Fryed is known as one of the Rocky Mountain region's most up-and-coming country acts! They bring a high-energy performance with their unique flavor of Rocky Mountain Country, deeply rooted in Texas Red Dirt and Southern Rock. They deliver an interactive and powerful performance that not only leaves the crowd wanting more, but makes them feel like they're part of the show! From heart-warming ballads to the latest Texas Country hits, their music variety speaks to everyone, packing the dance floor at every show!
Transportation
Free parking is available at the starting line for events as follows:
·  Archer Government Complex:  Marathon, Relay Leg 1, and Relay Leg 2 (Due to the size of the event, Relay Leg 2 will be transported to Hereford Ranch via bus)
·  Holliday Park: Half Marathon and Relay Leg 3
·  Central High School: 10K and Relay Leg 4
In addition, there are 2 free City Garages and several parking lots near the Depot Plaza (finish line).
Shuttles will be provided from the finish line back to the starting line for runners.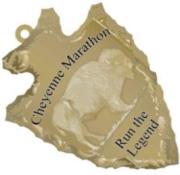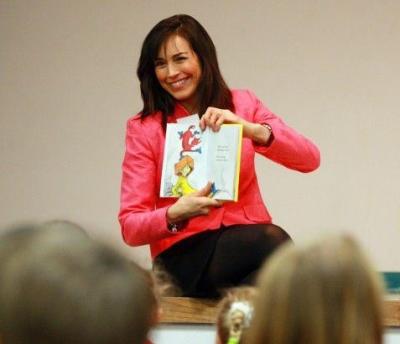 Funds raised go to 
Reading is Key
and 
After School for Kids (ASK)