Saddle Up for Cheyenne Day!
The Wednesday of Frontier Days is dubbed "Cheyenne Day" and is no ordinary day. With CFD in full swing and many residents getting the day off from work to celebrate, it's a day to let down and show out! Events happen all over town with most found downtown or at Frontier Park.
Download a Daddy of the Malt Craft Beverage Pass and get buy one get one free drinks to take along with you as you explore downtown! Open containers (malt beverages and wine) are allowed in plastic containers from eligible businesses within the downtown district boundaries every day between 8am-10pm. The downtown district is defined in this map.
Many downtown retailers have coupons that can be found in our Buck Off Savings Pass. Sales + Coupons = Big Savings.
We've combined a list of things to do and places to be to take in the full Western experience that is Cheyenne Day.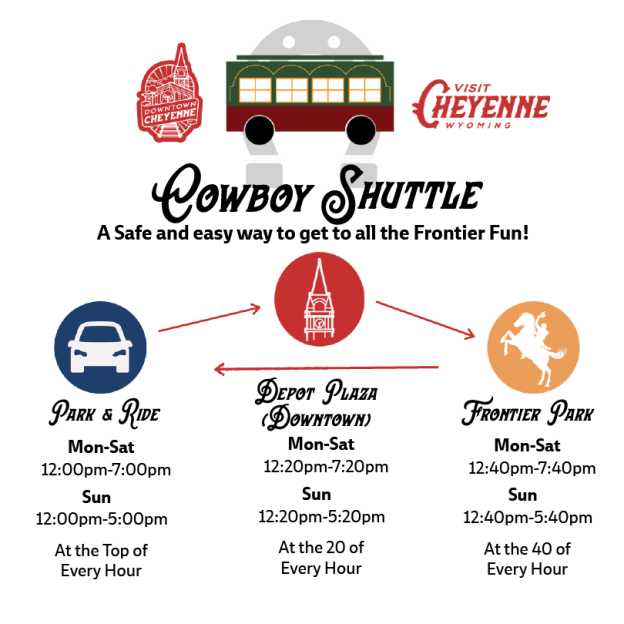 First Things First
Parking options during Frontier Days are plentiful. The neighborhood south of Frontier Park quickly fills with vehicles so you may want to consider your other options. The Park and Ride costs $10 and includes entry to the midway. It's found at exit 10D of I-25. The Cowboy Shuttle Trolley will jog between Frontier Park and Downtown. There is also plenty of room in the parking garage downtown, available for $4/day. Parking is also available first come/first served along city streets, but watch the time as there is a 2 hour limit, and we'd rather you take a cooler souvenir home than a parking ticket.
Cowboy Shuttle
Park and Ride information
Downtown Parking Garage
Your Cheyenne Day To-Do List
We've compiled a whole list of things to do to enjoy Cheyenne Day to help you plan. Check back here!
Explore Downtown
CFD Pancake Breakfast- Depot Plaza 7-9AM
Fridays on the Plaza "Fridays Extended"
Gunslingers Shootout - 15th & Pioneer-6PM
Old-Fashioned Melodrama- Atlas Theatre- 7PM
Explore Frontier Park
CFD Western Art Show- Old West Museum- 8AM-7PM
Behind the Chutes Tour- Frontier Park- 9:30 & 10:30AM
BLM Wild Horse & Burro Program- Frontier Park- 10AM-7PM
Petting Zoo- Frontier Park Old Town- 10:30AM- 8PM
Carnival Midway (free entry for Laramie County residents) - Frontier Park- 10:30AM- 12AM
Buckin' A Saloon- Frontier Park- 11AM- 12AM
Native American Dance Performances- Frontier Park- 11:30AM, 3PM, 6PM
CFD Rodeo – 12:45PM
Explore the City
Wings Over Warren - FE Warren AFB- 9AM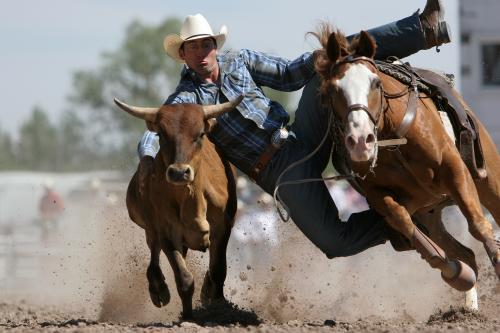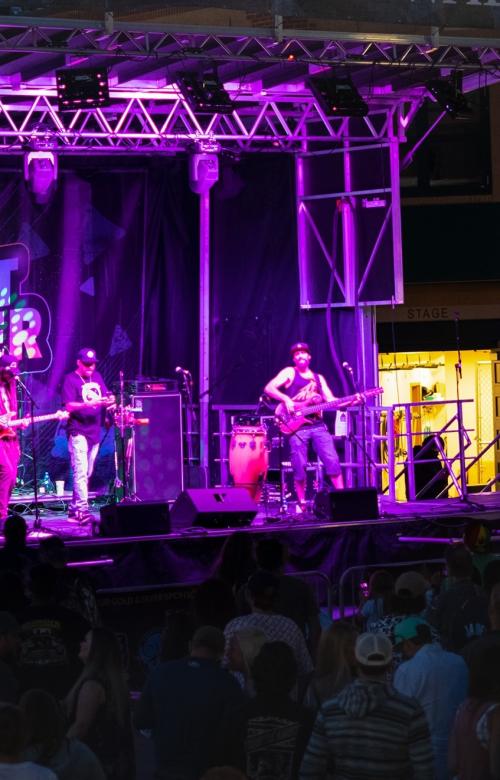 Downtown Cheyenne Shopping Stampede
Shop Small to Win Big!
To Enter, Text Us a Photo of Your Purchase to 307-240-8963
Anytime you support a downtown business from Friday, July 23 - Thursday, July 29th and text us a photo of your purchase or the receipt, you will be automatically entered to win a $1000 shopping spree at up to three (3) downtown businesses of your choice. There is no limit to the number of entries each participant can submit - the more you shop, the better your chances!
Contest Rules: 
1. Shop Local: Support our downtown businesses this CFD week! Every purchase counts!
2. Pics or it Didn't Happen: Text us a photo showing off your purchase or your shopping receipt. Every photographed purchase that is texted to us counts as one entry. There is no entry limit for participants for the duration of the contest. Share your photo on social media and use the hashtag #BuyCWY for extra entries!
3. Contest Entries will be accepted starting Friday, July 23rd through Thursday, July 29th. The winner will be announced on Friday July 30th.
THESE BUSINESSES COWBOY'D UP WITH SPECIALS FOR
THE DOWNTOWN SHOPPING STAMPEDE!