Cheyenne... Choose Your Own Adventure!
When thinking about a trip to Cheyenne many visitors come for the Wild West they have seen in old Western flicks. Others are "trainiacs" and enthralled with the Union Pacific Steam Shop and Heritage Fleet in the remaining section of the roundhouse. There are so many more reasons to visit Cheyenne, Wyoming, that appeal to a wide range of interests. Here are a few ideas to get your planning juices flowing for that next road trip to the Magic City of the Plains.
<<9 minute read>>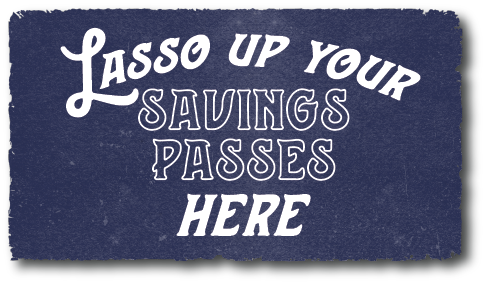 FOOD CONNOISSEUR
For the culinary tourist, Cheyenne may not be top of mind, but it should be. With options for nearly every palate, the Capital City delivers. Dozens of locally owned and operated options fill up foodies with Cheyenne-unique recipes every single meal!
The quintessential diner on the West Edge of Cheyenne harkens to bygone days. As the regulars will tell you, the core of the restaurant is an old Cheyenne Street Railway Trolley car shell. It carried passengers on the streets of Cheyenne at some point between 1887 and 1924 and was repurposed into a diner in 1926. The owners eventually expanded the diner, out toward the old Lincoln Highway (Hwy 30). Today, the diner is a bustling greasy spoon known for cinnamon rolls as big as a dinner plate and they still serve the same sausage gravy and green chili recipes they've used for decades. Enjoy this from-scratch fare at a choice of counters to belly up to (including one that overlooks the kitchen where the staff squeezes past each other and tag teams orders) or a cozy booth or table in the midst of it all.
The smell of fresh bread baking would be incentive enough to find an AirBnB in the Rainsford District of Cheyenne where the Bread Basket Bakery calls home. The yeast begins rising with the sun as they fire up their ovens every morning. Gauge your hunger level and put together a lunch combo to match. Fresh, all-natural ingredients go into their products, which you can mix and match to make the perfect sandwich to dip in homemade soups with a slice of pie or a pastry to round off your lunch. Eat at one of their sunny patio tables or take the food to enjoy at Holliday Park just a few blocks away!
Chase the sunset to the west on Happy Jack Road for a honky-tonk dinner you'll never forget. Swinging saloon doors, taxidermy-adorned walls, and a hitching rail to tie up your horse, the Bunkhouse is as "Western saloon" as you can get. Originally the bunkhouse of a ranch, the building now serves up steaks, burgers, and "swingin' sirloins" (Rocky Mountain oysters) along with cooked-from-scratch soups and hand-prepped sides. As home cooked as you can get without inviting your mother over (although do invite her; she'll love being cooked for too!)  A family-friendly house band plays from 7-11 p.m. every Friday and Saturday (with an open jam-session on Sunday afternoons). Locals from Cheyenne and Laramie meet here to dance their hearts out on the wooden dancefloor. Boots and hats are recommended, but certainly not required.
Other Options:
Craving street food? Aside from the various food trucks in town, Destination Taiwan is a permanent walk-up Taiwanese restaurant specializing in authentic steamed buns in a variety of flavors and noodle options all made fresh daily. Thinking pizza? Bella Fuoco serves up wood-fired pizzas and has a swoon-worthy back patio seating area. Wanting an upscale experience? At the Metropolitan Downtown, the food is a central focus, featuring a beautifully presented classic menu of New American cuisine with incredible ambiance. Absolutely craving that drool-worthy avocado toast? Head midtown to Rail Yard. Regardless of where you decide to eat, you have plenty of options and are sure to find something for everyone in your group!
Meet the unexpected side of Cheyenne...
History Buff
Home to bison, pronghorn, and nomadic Native Americans, this plot of land began sharing its stories with cattle barons, railroad tycoons, and military leaders since just after the Civil War. The Chicago Times wrote November 15, 1867, "It's a city that sprang into existence in a night, in obedience to the waving of a magician's wand over a patch of wild buffalo grass. The magician was American enterprise; this wand resembled a bar of railroad iron a thousand miles long." For a stretch of time, Cheyenne was the wealthiest city per capita in the world, the first to install electricity in the West, and over a century later is still home to the "Daddy of 'em All"– Cheyenne Frontier Days. This "Magic City on the Plains" captures the imagination of history lovers of several interests.
Trains
The Cheyenne Depot Museum is a logical first stop for train enthusiasts, as the railroad lies at the crux of Cheyenne's history. The march westward to complete the Transcontinental Railroad brought Cheyenne to life in a matter of months – the Depot Museum highlights the downtown's vibrant beginnings in addition to train paraphernalia, an incredibly detailed model train display, and knowledgeable staff to point you in the direction of all the other train stops around the area (Sherman Hill Model Railroad Club, The Big Boy, and Ol' Sadie, and Ames Monument).
Wild West
The Cheyenne Frontier Days Old West Museum offers an up-close look at cowboy history and the growth of rodeo in the region. Back in the late 1800s, many pioneers saw opportunity in cattle and sheep ranching and grew Cheyenne's population rapidly. Learn about the lifestyle these adventurous men and women, in life and leisure with stops at the Cowgirls of the West Museum and Nelson's Museum of the West. These museums feature stories, artifacts, and artwork highlighting the cowpoke spirit as well as the Native Americans who resided in the region. The 40-minute drive east to Pine Bluffs is well worth a stop at the Texas Trail Museum to tour original buildings, explore a Union Pacific Caboose, and view a wide range of historic artifacts from the region.
Military
War history enthusiasts listen up! Across the street from Nelson's Museum of the West is the Military Memorial Museum. Artifacts and uniforms from the Civil War through the 20th Century are on display, highlighting the horse Calvary. The Wyoming National Guard Museum houses the historical archives of both the state's Air and Army Guard – and has tanks, cannons, and aircraft onsite. A quick thirty minute drive north of Cheyenne delivers Cold War history at Quebec 01 Missile Alert Facility. Descend 60 feet underground and enter a decommissioned missile launch capsule at the State Historic Site!
Wyoming
Looking for a broader spectrum of history in one stop? Head over to Capitol Square. The free Wyoming State Museum covers a wide range of topics, from prehistoric to today's Wyoming. Taxidermy, fossils, and dinosaur bones bring natural history to life and an interactive kids' display thrust the young visitors in the middle of history. This two-story museum is just steps from the Capitol Building, which offers a free, self-guided tour. Enjoyed in tandem with a stop at the Historic Governors' Mansion, visitors walk through decades' worth of history showcasing the lifestyles of Wyoming governors and their families.