Uniquely Cheyenne
Thanks to the cattle barons of days gone by, Cheyenne was once known at the Paris of the West. Today finding a great steak is part of the fun of visiting. Steaks, chops, burgers and ribs are all staples of the dining scene here, but the scene is far more than that.
Scroll below to see all of Cheyenne's special places. 

Some that locals enjoy include:
The Albany – Opened in 1942 and a local favorite, The Albany is a family owned restaurant and bar featuring American fare and time-tested and proven recipes developed by the Kallas family and staff.
Wyoming's Rib and Chop House – Cheyenne's downtown steakhouse, the Rib and Chop features an extensive menu of beef and bison along with fresh seafood. With more than 30 craft beers on tap and a strong wine list, the Rib and Chop is a great choice for fine dining or casual conversation.
Little Bear Inn – Originally a saloon and gambling hall, Little Bear Inn is a steakhouse that specializes in aged steaks cut in-house. For seafood lovers, Little Bear offers "World famous fancy fried lobster."
Bunkhouse Bar & Grill – If a little honky-tonk music and dancing with your steak appeals to you, you'll want to check out the Bunkhouse. An authentic Wyoming roadhouse, it is a fun place with great food featuring a laid back atmosphere and the best steak in the West.
The Paramount Cafe
1607 Capitol Avenue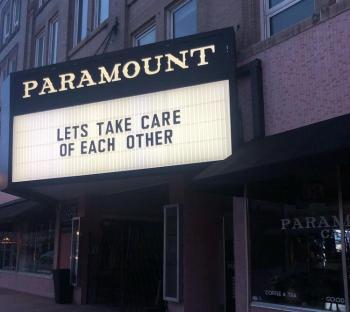 The café is nestled on the street level of the Paramount Building in downtown Cheyenne. Originally a theater at the turn of the century, the building still retains its vintage charm and oh, how we wish these walls could talk. The Paramount Cafe is locally owned and operated by Renee & Jon Jelinek. Both Wyoming natives, they also co-own The Second Floor co-working space upstairs, The Majestic Building right next door, The Paramount Ballroom — the adjoining cocktail lounge next door, and The Lincoln just down the alleyway. 
CHEYENNE SOCIAL CLUB
#CWY
#cheyennewy