RV travel is popular for a reason - it offers the chance to get away, bond with family, create lifetime memories, and connect with the world best. RV camping, especially, offers the chance to unplug and decompress from the daily grind, and doing so with the added convenience of an RV or trailer in Cheyenne can be just as beneficial.
As one of the best places to RV in Wyoming, Cheyenne, and the surrounding area offers plenty of options for travelers to hook up and unwind.

RV Parks near Cheyenne: From Full Hookup Campgrounds to Scenic Resorts
Camping is a popular activity in the West, and RV travel in Cheyenne often highlights this activity best. RV Camping in particular offers year-round flexibility to explore the areas in and around Cheyenne. In our area, you can find your pick of the best RV spots - from wondrous outdoor locales to convenient campgrounds minutes from Downtown fun!
Curt Gowdy State Park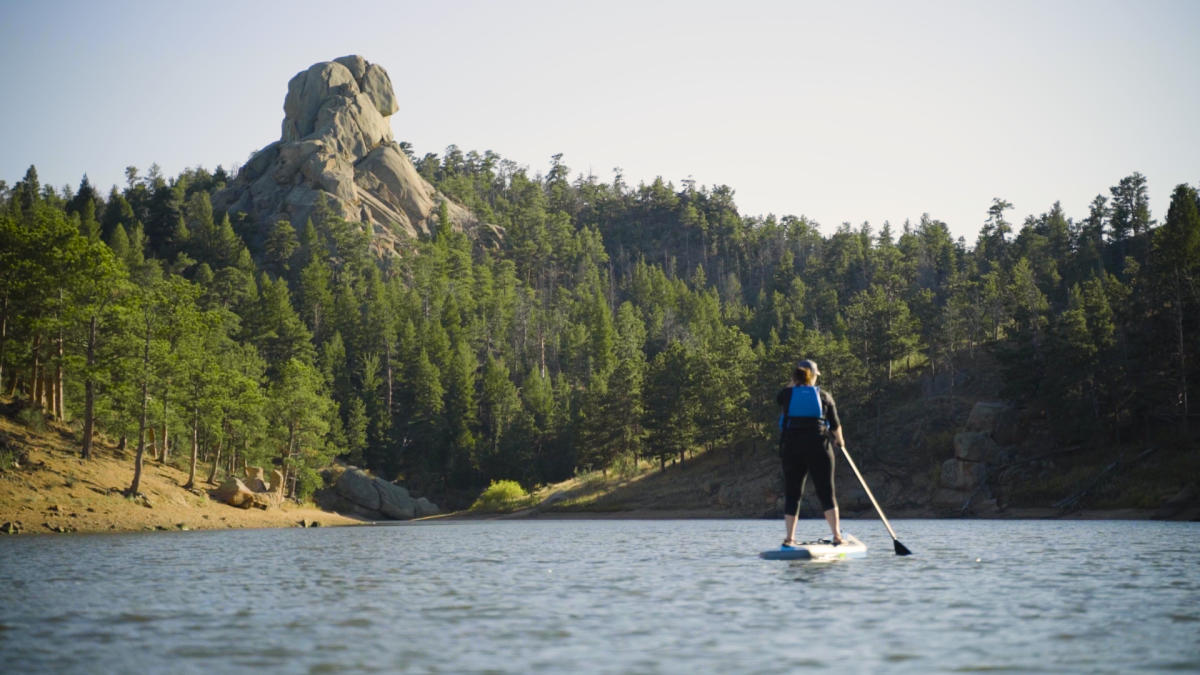 One of the best RV sites near Cheyenne, Curt Gowdy State Park offers 178 campsites with varying amenities spread amidst incredible scenery and a pair of crystal clear reservoirs.
Folks who stay at these fun RV campsites can expect to find hiking, mountain biking, fishing, boating, and many other outdoor activities at their disposal.
  
Vedauwoo Recreation Area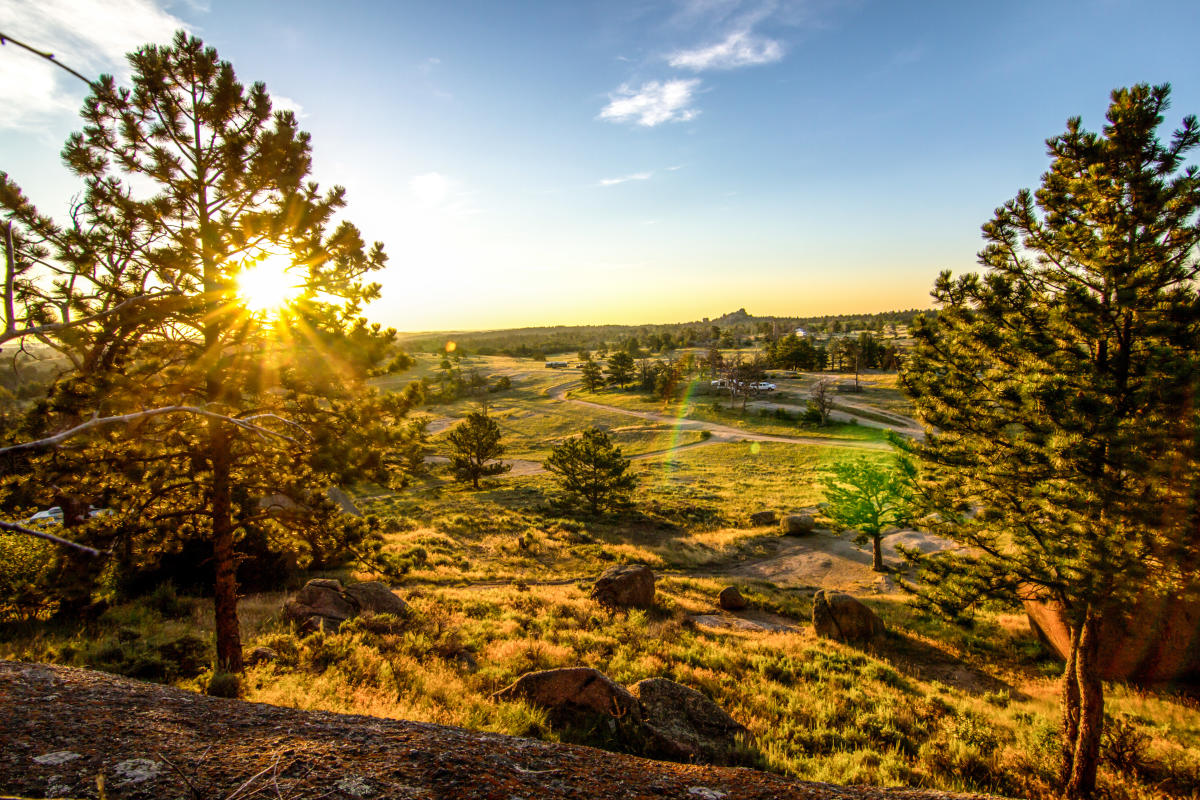 As another great RV camping destination for families, Vedauwoo [Vee-dah-voo] sits between Cheyenne and Laramie, spotted with massive formations of granite, aspen groves, pine forest and streams.
There are 28 RV campsites in the Vedauwoo Campground, with potable water available. Staying here opens up a world of hiking, rock climbing, fishing, and chances to view wildlife from birds to moose. 

Archer RV Park
Located just East of Cheyenne, the Archer campground offers 80 RV spots - 20 spots with water and RV power hookup, and 60 spots with just RV power hookup. This pet-friendly RV campground offers a playground, music park, and picnic tables making it a great RV spot for families near Cheyenne. 

AB Camping & RV Park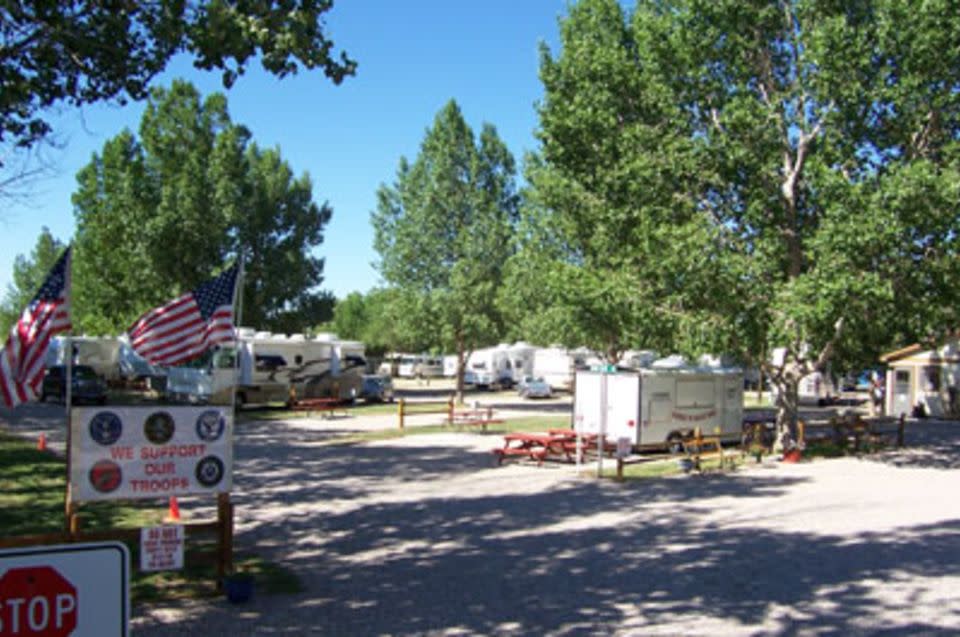 This Cheyenne RV park offers just about everything for its visitors. There are 82 pull-through, full hook-up sites, free Wi-Fi, laundry rooms, and dump and fill stations. For those looking for the best pet-friendly RV spots for their family, rest assured, as there is even a pair of fenced dog runs.
For those who are members, this is one of the only Good Sam campgrounds in Cheyenne.

Terry Bison Ranch RV & Camping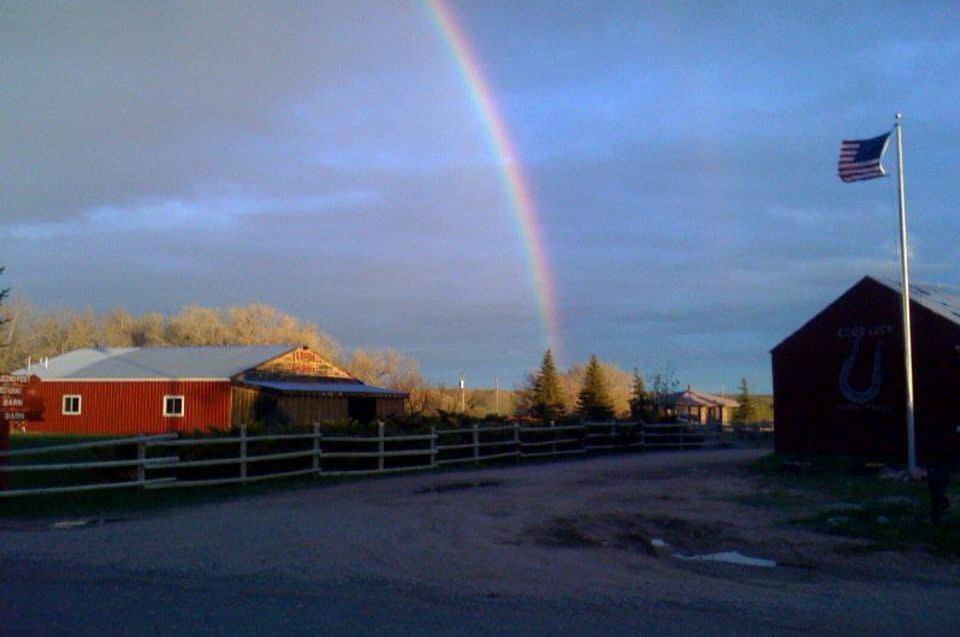 Perhaps one of the more unique places for RV travelers, Terry Bison Ranch offers a special blend of nature, adventure and a must–visit attraction for families.
There are 84 full hook-up pull-through sites, with an additional 20 back-in spots and 8 "Big-Rig" spots.
Staying at the Terry Bison Ranch means chances to go on bison train tours and horse rides, along with the convenience of a trading post – all a short highway drive from Cheyenne.

Stay at Cheyenne's Premier RV Resorts
A few places in and around Cheyenne offer more than just a spot to park your RV. Take a look at some of the RV resorts that Wyoming's Capitol City has to offer.
Cheyenne RV Resort By RJourney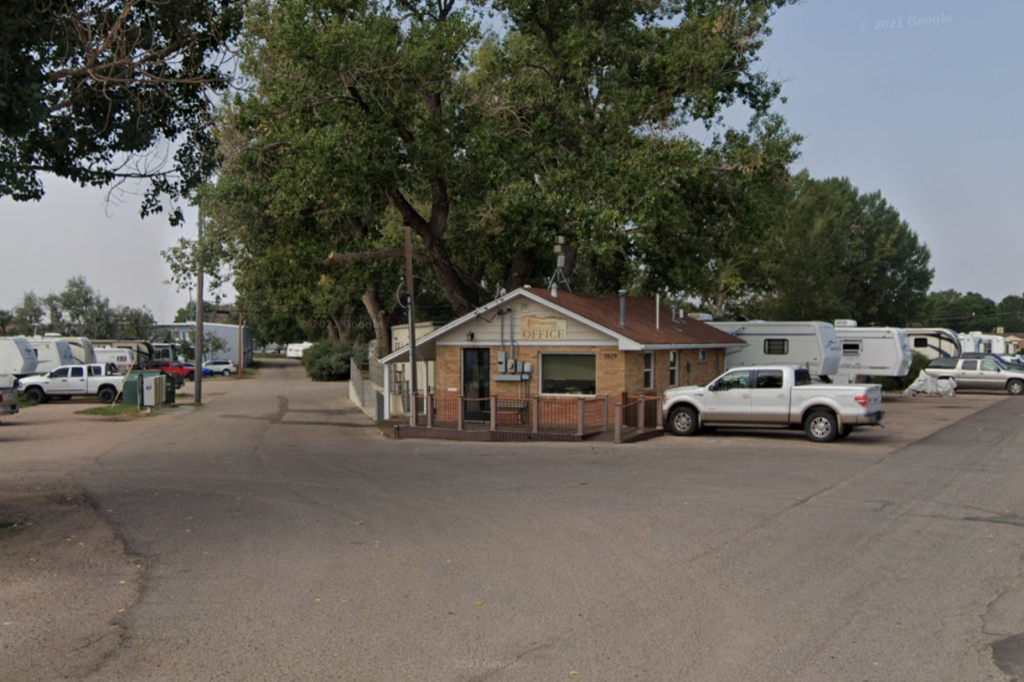 Photo Courtesy RJourney
This Cheyenne RV Resort, formerly a KOA campground, offers only 9 RV spots, but what it lacks in numbers it makes up for in top-notch facilities.
The RV resort offers free WiFi, and a laundry facility along with activities like swimming, mini golf, a playground, and more making it a top RV park for families.
This resort is open year-round, but spots do fill up quickly. 
Restway Travel Park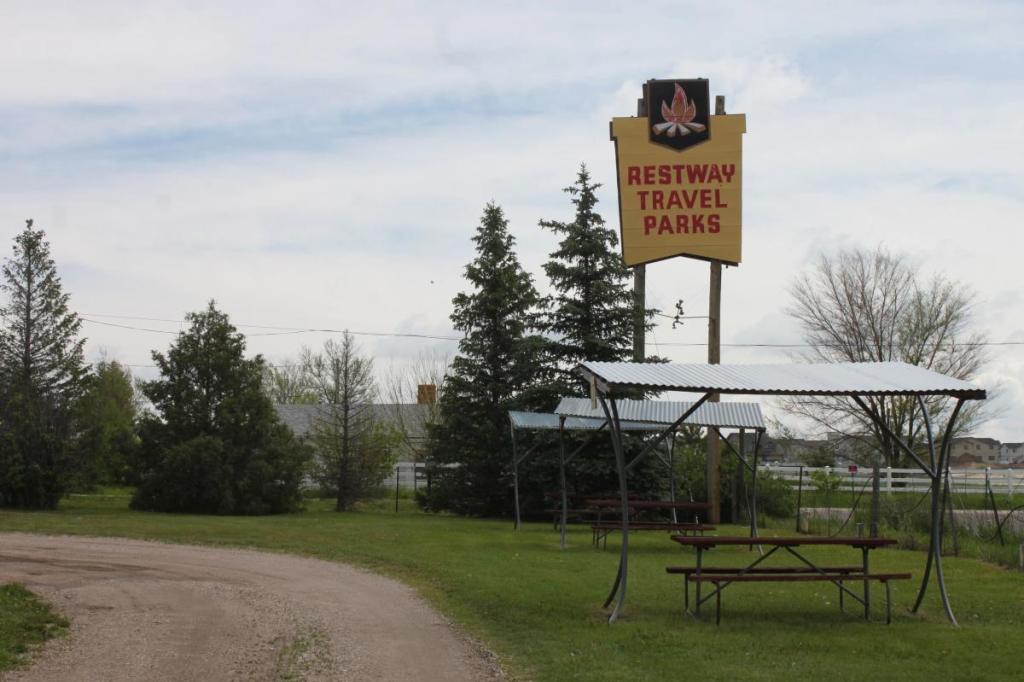 Restway Travel Park offers quiet spots to camp on the Eastern end of Cheyenne.
This family-owned and pet-friendly campground is open year round, but also offers seasonal amenities like a heated swimming pool and mini-golf. 

Overnight RV Parking & Pull-Through RV Sites Near Cheyenne
Overnight parking for RVers passing through offers several conveniences, including a safe, designated spot to rest and sleep while traveling.
Travelers can find access to essential amenities like electricity and water hookups, along with often conveniently located in relation to popular destinations in and around Cheyenne. 
Last Chance Camp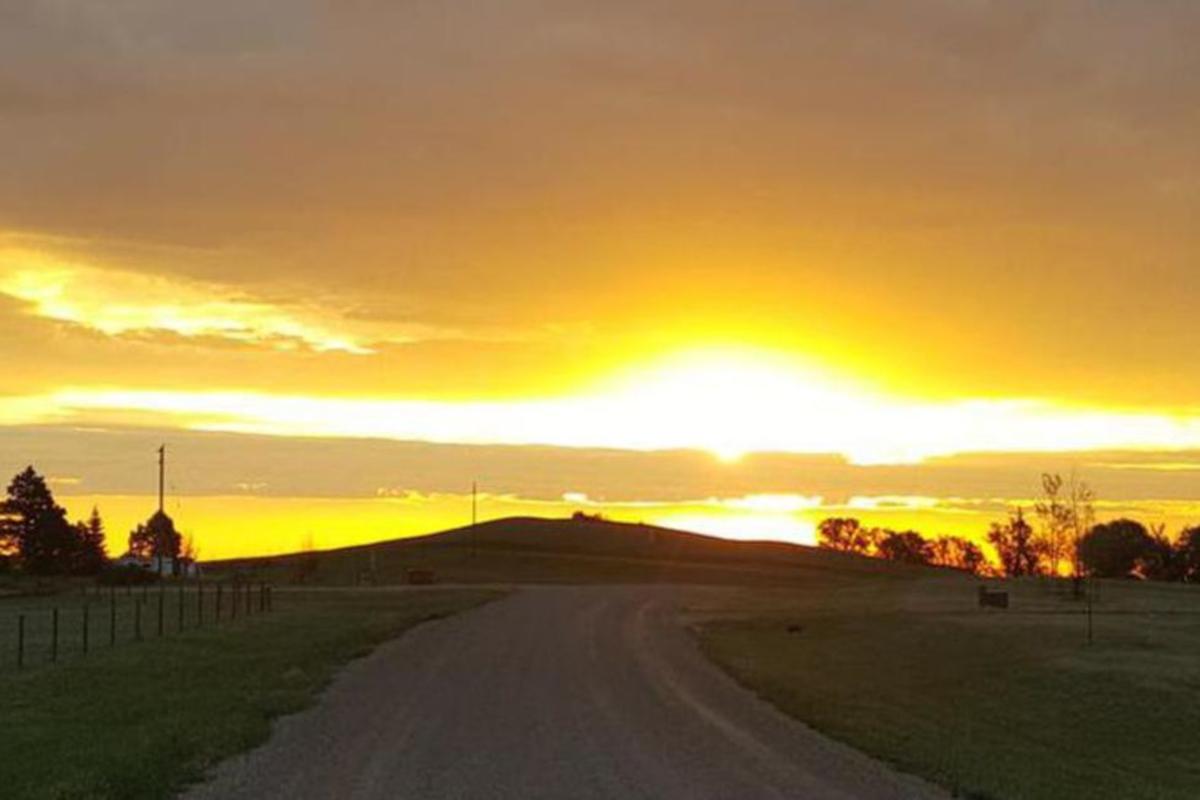 The Last Chance Camp, located just north of Cheyenne, offers multiple sites for RV camping in the best sense of the word.
Dispersed camping for RVers and tent campers alike is offered along with one electric sight. The locale also offers a community kitchen, bathroom and showers (with a fresh towel option). 
Greenway Trailer Park & Campground
The Greenway Trailer Park and Campground in east Cheyenne offers 66 full-hookup campsites for travelers.
These RV spots include 31 pull-through spots that can be nightly, or long-term, and 35 long-term back-in sites. Here you can find restrooms, showers, and WiFi. This RV campground does not take reservations, so it's first come first serve. 
Explore More with Cheyenne RV Rentals
If you don't own an RV but want to give the RV life a shot, try renting one. There are multiple websites including Outdoorsy.com, and Good Sam RV Rentals are a few options out there. 
Depending on what you are looking for, you can expect to pay anywhere from $70 to $350+ a night. 

Get Ready to Experience Cheyenne's RV Adventures
There are many opportunities to get and go camping around Cheyenne. Whether you're looking for a convenient getaway or searching out adventure, there is an RV site for you in or around Cheyenne.
To learn more about the opportunities available to you, take a look at the Visit Cheyenne website and come for a visit yourself!