<<Read Time: 4 minutes>>
On the east edge of Holliday Park in Cheyenne, Wyoming, is a play area my kids call the "castle playground."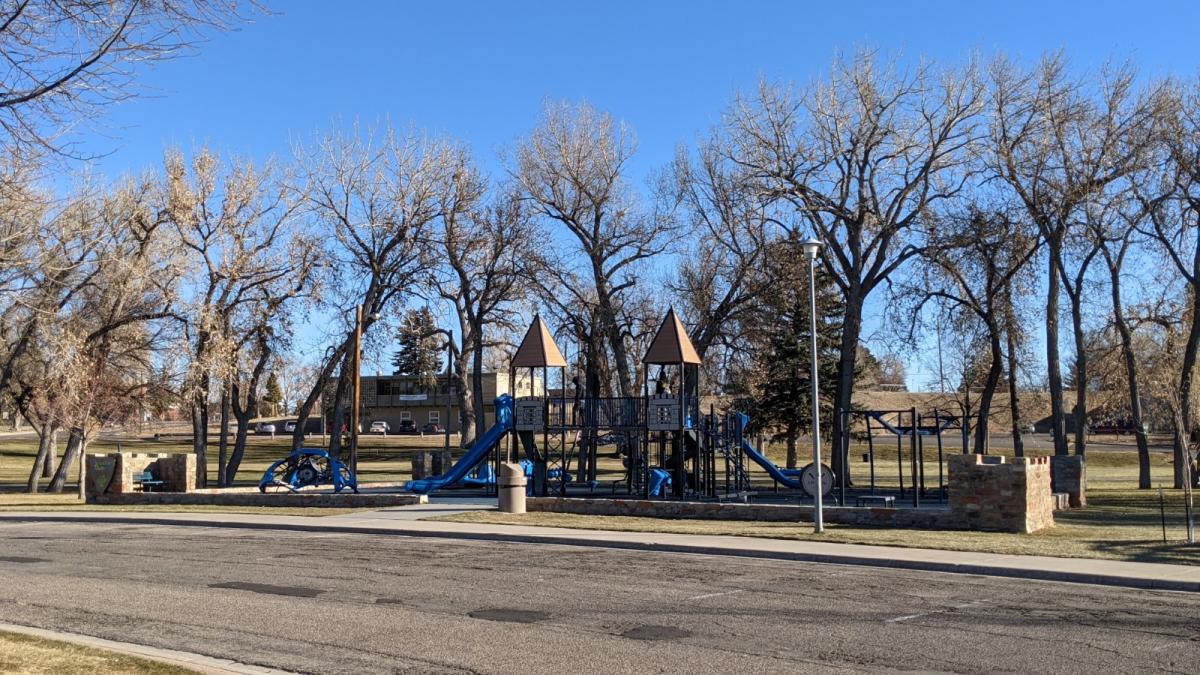 The name is derived from not only the playground equipment (a child's imagination infusing turrets and walkways of a fortress perfect for adventure) but from the low stone wall encompassing the play area. Built up with tower-like corners, many-a-kid has balance beamed along the wall and bravely jumped the few feet down to the grass below. But what very few people realize is that these very stones did, in fact, belong to a castle - a castle right here in Cheyenne!
At the corner of 19th and Carey Avenue (formerly called Furgeson Avenue), on the stretch of road known as "Millionaire's Row," a true, European-influenced castle sat. Original construction was begun by cattle baron A.H. Swan as a wedding gift to his daughter, but the devastating blizzards of 1886-1887 wiped out the rancher's herds and, consequentially, his finances.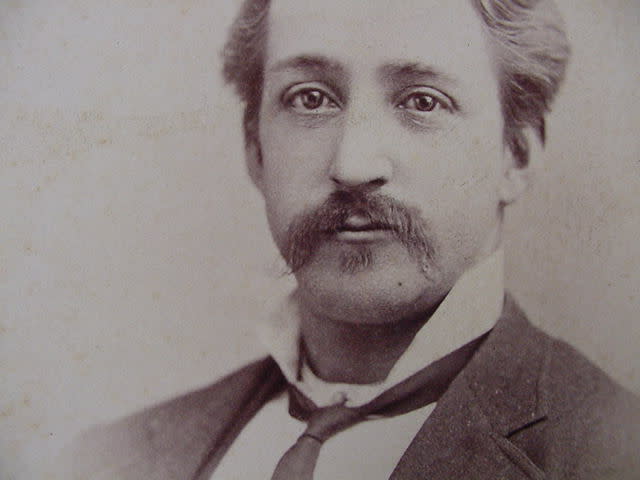 Enter, David D. Dare. A smooth-talking jack of all trades, the known adventurer claimed postal clerk, druggist, and hardware dealer as past occupations. In the mid-1880s, Cheyenne utilized Dare's services as photographer and sign maker. For a "mere" $30,000, he swooped in and purchased Mr. Swan's misfortune and finished the building in the most lavish style Cheyenne had seen yet, featuring gold doorknobs, hand-painted focal points in the various rooms, intricately carved railings and mahogany ceilings – even marble wash basins in not one, but three separate bathrooms! Two parlors, a music room, and a library were just a sampling of the Dare family residence, in addition to Mr. Dare's professional studio in the building. Even the carriage house (added later) mimicked a medieval stone castle, offsetting the curved turrets and arched windows and doorways of the home.
As fantastic as the house was, however, the real intrigue lay with its owner. Mr. Dare moved away from his sign making and leaned into the banking industry, partnering with another Cheyenne resident, bank clerk John W. Collins. Mr. Collins was instrumental in getting Dare the funds to complete the build of Castle Dare and the two partnered on several projects around the city. Eventually when Collins' relationship with the president of the bank at which he worked soured, Collins and Dare set out to not only create another bank, but a better bank. The establishment of Cheyenne National Bank eventually caused the demise of Collins' original employer and the men's credibility rose.
After two years, Dare and Collins set their eyes on a larger prize. The two moved their families to San Diego and opened California National Bank, which became a major institution, even amidst the shriveling economy of California after the boom of the 1880s. The two businessmen got San Diego's first railcar established and invested in several businesses, including Fisher Opera House. Trading his castle for the opulent "Villa Montezeuma," Dare also built an upscaled version of his Cheyenne castle in California. His outgoing personality propelled his attention-grabbing lifestyle and the two men became household names of their day. In the fall of 1890, however, Collins faced tragedy when his wife and both children were killed in a boating accident, leaving him to navigate widowerhood in the midst of being the public face of California National Bank.
Fast-forward a year – Dare, claiming poor health, boarded a ship bound for Italy with his wife November 11, 1891, seeking a "better climate" to soothe his disposition. His exit from the country timed precisely with the bank's inability to pay several large sum withdrawals. Word - and panic - began to spread around San Diego. The very next day, California National Bank "temporarily" closed due to "continued shrinkages in deposits." Raising more suspicion, Cheyenne National Bank (still overseen by the businessmen) closed its doors November 13. The Cheyenne bank's clerk committed suicide shortly thereafter, confirming guilt in the minds of many. Hundreds of people faced immediate financial ruin as a result. In the end, Collins committed suicide before he could face trial.
In the following months of legal investigation, it became clear that David D. Dare had embezzled and made off with up to $200,000. Dare allegedly attempted to push his wife, Florence Adele, overboard the ship bound to Europe. She managed to escape and hide, returning to the United States and filed for divorce. Dare remained abroad for the rest of his life, spotted building a railroad between Jericho and Jerusalem in 1893, operating a streetcar company in Alexandria, Egypt, in 1900, and despite rumors of his death in an Armenian street brawl, likely died in Athens in 1909.
As for the legendary Castle Dare, it served as a boarding house, a funeral parlor, and an Odd Fellows Lodge until 1963, when the space was deemed better suited for a parking lot. The carriage house stood until 1993, when an attempt to relocate it failed and the stones were salvaged to build the wall that now stands around the playground at Holliday Park.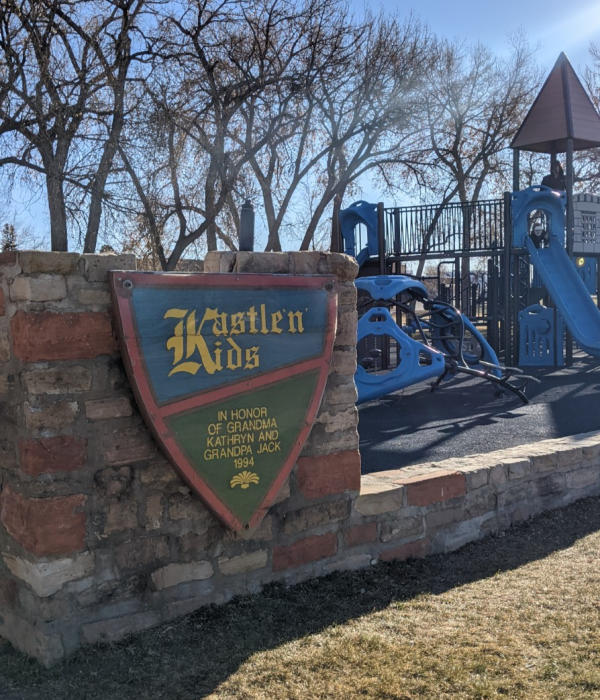 For other insights into the early residents of Cheyenne, check out the self-guided walking tour here!