<<Read Time: 4.5 Minutes>>
Backpacking is one of the best things to do while hiking in Cheyenne, Wyoming, and it looks like my passion has been passed on through the family. I promised my 8-year old daughter this year that I would take her on her first overnight backpacking trip. I rediscovered my love for back packing last summer and she has watched with interest as I upgraded all of my camping equipment with a less is more philosophy. In order to prepare her and I for the trip I decided that we needed to start doing some day hikes locally.
On Memorial Day we took off and headed to the Vedauwoo Recreation Area, which is part of the Medicine Bow National Forest. It's a quick 35 minute drive up I-80 from Cheyenne and provides ample opportunities for hiking, wildlife watching and some of the most amazing rock formations you will find. We decided to take the Turtle Rock Trail, which is a 3 mile long loop trail.
The trail is fairly flat with a few small inclines. It is perfect for families and dog are allowed on the trail as well with a leash.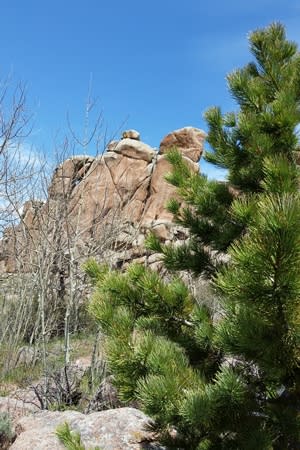 Turtle Rock Trail is one of the most popular at Vedauwoo Recreation Area.
Is Turtle Rock Trail Kid-Friendly?
Yes! My 8-year-old daughter enjoyed viewing the wild flowers, the crazy rock formations and the giant puppy cumulus clouds in the sky. It was a perfect location for a family hike.
The rocks give lots of side places to explore, and the four or five beaver ponds that you pass along the trails are a haven for wild life. We saw several piles of Moose droppings, so keep an eye out, you never know what you'll find.
There is a $5 daily use fee that is paid at the entrance to the day use area. Please pay it, the parks don't take care of themselves (and the day we were there, the forest rangers were ticketing people who did not pay.)
4 Reasons You Can't Miss Turtle Rock Trail
Known as a popular attraction throughout Wyoming, here are four reasons why you should head to Turtle Rock Trail as soon as possible!
1. It's Great to Get Out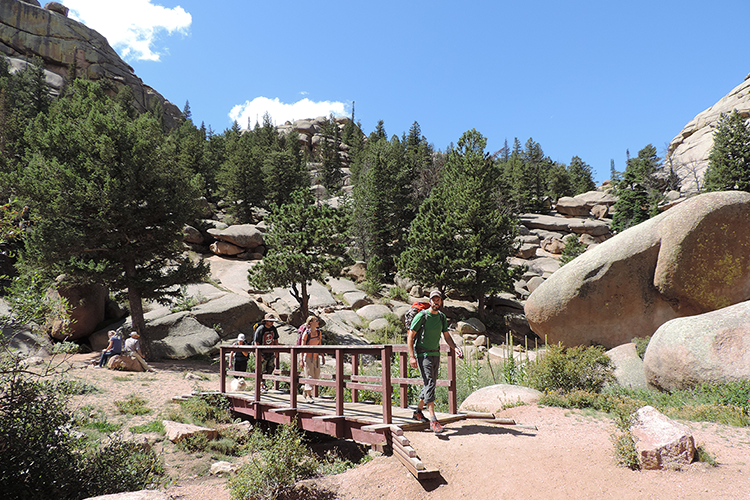 Getting outside is one of the best things you can do for yourself and your family - assuming the proper use of sunscreen and plenty of water! Sunlight, something we have an abundance of here in Wyoming, is a natural source of vitamin D, and can help improve mood and even one's mental state. According to the U.S. Forest Service, getting outside can increase life expectancy, improve your sleep quality and even reduce the risk of cancer.
Connecting with nature offers peace mixed with potential adventure, it also offers the chance to see things you would never see anywhere else. Of course it also gives families the chance to bond over the great outdoors, something Turtle Rock Trail has in endless supply. 
2. Explore Wildlife with the Family
When visiting Vedauwoo keep an eye out for wildlife of all kinds. Mule deer are common in these parts, with the occasional White Tail deer as well. Moose are also not unheard of and can be a thrilling site as you hike the area (keep your distance, though, and respect these massive creatures!). Rabbits, squirrels, badgers, foxes and coyotes are among the other creatures you may spot out along Turtle Rock Trail, as well as many species of birds. 
Exploring the roads and trails throughout the Vedauwoo area, you can visit the nearby Pole Mountain Area, offering beautiful forest hiking - not to mention some great sledding spots where a ski area used to be. Further north, along I-80, is the Lincoln Monument, a giant bronze bust of American president Abraham Lincoln. 
3. Endless Outdoor Activities & Recreation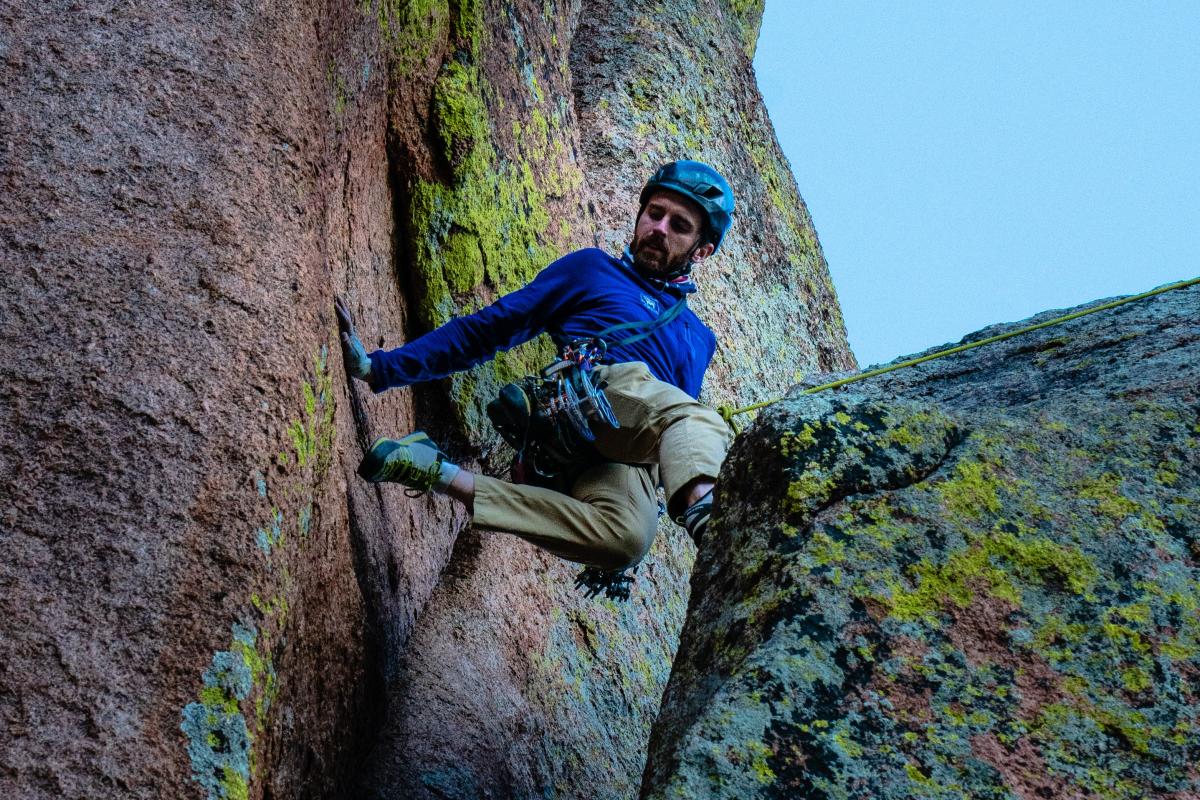 The Veedauwoo and Pole Mountain areas offer boundless outdoor activities for nature lovers and even offers some of the best rock climbing in Cheyenne. If you have horses, there are spots to take your hooved friends for a ride in the beautiful area. Camping is also popular in Vedauwoo, and for a small fee campers can spend the night camping under the stars in this mystical place.
 
Fishing is another popular pastime. Beaver ponds along the Middle Crow Creek and South Lodgepole Creek hold opportunities to catch native brook trout.
4. One of Best Outdoor Experiences in Cheyenne!
Vedauwoo is only around thirty minutes from Cheyenne, putting the rugged outdoors in the Capitol City's backyard. Even though you'll find true, wild outdoors in Turtle Rock Trail, you're just a quick drive from civilization and all its comforts.
In nearby Cheyenne you'll find plenty of good food, like The Albany, 2 Doors Down and Napoli's. Spots like Beach Please Drink Company, Freedom's Edge Brewery, or Westby Edge Brewing Company offer cold drinks after a day or two of roughing it in the Wyoming wilderness. 
After the wild wonders of the outdoors, you may want to experience a bit of culture or entertainment. For that, enjoy live music venues like the Cheyenne Civic Center or The Lincoln, along with art and history at the Wyoming State Museum, Cheyenne's Big Boots, and the Cheyenne Frontier Days Old West Museum. 
For more great ideas of where to explore the west, visit the outdoors section of our website.