<<Read Time: 3 Minutes>>
Writers back east originally coined Cheyenne as the "Magic City of the Plains" due to the speed at which the city developed. Cheyenne appeared practically from nowhere – in just five short months, over 4,000 people called the railroad stop home. In November of 1867, the Chicago Times wrote, "Cheyenne is a western realization of an eastern tale of enchantment. It's a city that sprang into existence in a night, in obedience to the waving of a magician's wand over a patch of wild buffalo grass. The magician was American enterprise; this wand resembled a bar of railroad iron a thousand miles long."
Appropriately, albeit unexpectedly, a century-and-change later conjured a more literal meaning to the moniker; well beyond the vaudeville years of traveling entertainment, several magicians have claimed Cheyenne as their own in the last decade. While many "muggles" (non-magicians) still tend to associate magic with children, the market proves to be much broader. As with any genre of art, magic comes in a variety of skill-levels and styles: hobbyists, corporate entertainers, street magicians, mentalists, bizarrists, and more. The Magic City harbors these creatives and still serves as home base for several who perform up and down the Front Range and on a national stage.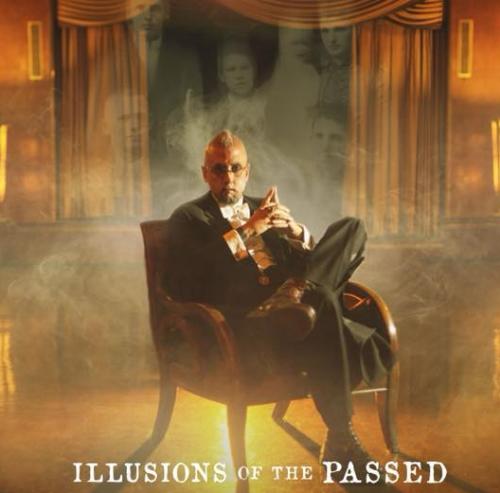 Nationally known, Aiden Sinclair made Cheyenne his home for several years in the mid-2010s. Self-producing a number of performances around Cheyenne, Aiden moved on to be featured on America's Got Talent and Penn and Teller Fool Us. After performing a run of theatrical séances "Illusions of the Passed" at the Stanley Hotel in Estes Park, Colorado, he scaled back to a producer role from Los Angeles so he could perform his ongoing show on The Queen Mary.

Street Magician-turned-motivational speaker-turned-fighter pilot, Reed Barrett originally hails from Cheyenne, several generations back. The magic bug bit young, giving him time to grow into the mentalist and professional speaker he is today (when he's not training with the U.S. Air Force to fly jets). Reed studied psychology specifically to compliment his interest in magic. He later joined Toastmasters International and was featured on the front cover of the January 2019 magazine. He now splits his time between Vance Air Force Base in Enid, Oklahoma, and Denver, Colorado, but comes home to Cheyenne to visit family and friends as often as he can.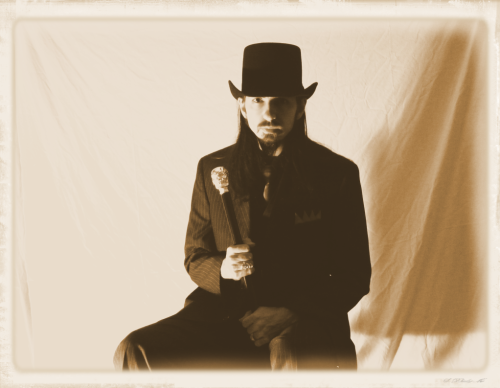 Originally from Turkey, Cheyenne local Soydan Üstünergil introduces a decidedly darker form of illusion, bizarre magic, to the scene. Studying magic from the age of 9, he now runs his company Mysteries of Soydan performing squirm-inducing acts. Inches-long nails up into his brain, telekinesis, and séances, the dark man with a mysterious accent is sure to leave an impact that will linger in your dreams. Soydan was featured in the 2019 Midnight West Film Festival in Cheyenne.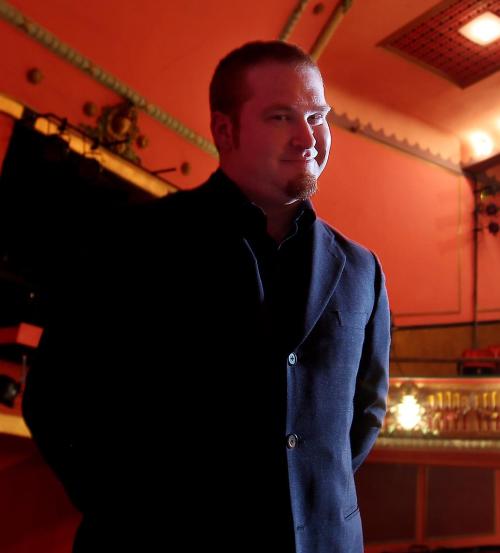 A regional mentalism powerhouse, Daniel Jaspersen has grown into a go-to performer for corporations throughout the country, including clients in Miami, Chicago, New York City, and San Diego, to name a few. Based out of Cheyenne for the second time (sandwiching a stint in Milwaukee, Wisconsin), Daniel's business Magician@Play Entertainment has wowed audiences for the last decade. He continually studies mentalism (mind-reading and more cerebral-driven magic) and contracts out for holiday parties, corporate events, and public shows. November 14, 2019, he will present Beyond Reason, his hour-long stage show in The Gallery at the Met, in downtown Cheyenne. Tickets available HERE!
The community of magicians in Cheyenne fluctuates as connoisseurs move in and out of town, new students of the art learn from these sempai, and veteran magicians around town like Geoff Thompson (a longtime library favorite for children's magic) hand the deck to the next generation, but Cheyenne will always be the Magic City of the Plains.
---
For more information: