In Cheyenne, snow can be a bit unpredictable. The first snow of the season can come as early as September and as late as December, though, usually you'll get some of that winter magic sometime in October. When the snow does come, it's time to get going on those winter snow day activities! Warm drinks, hot soups, winter sports, there are many options! Let's take a look at just a few of the things to do on a snow day in Cheyenne!
Fun Outdoor Snow Day Activities Near Cheyenne
If you're in Cheyenne, and the snow is coming down (or already has) you might think, "What are some fun things to do near me in winter?" For starters, bundling up and getting out into a winter wonderland can be a ton of fun, especially if you know where to look. Within 90 minutes or less from Cheyenne you'll be able to find everything from skiing and snowboarding to snow shoeing and ice fishing. 
 
Snow-Covered Winter Sports Adventures
Winter sports are some of the most thrilling ways to enjoy snowy day activities. Sledding, skiing, snowboarding, snowshoeing and ice fishing are just a few examples of what to do on a snow day and have fun. These sports get you out into the beauty of winter nature, while providing a fun thrill!
Curt Gowdy State Park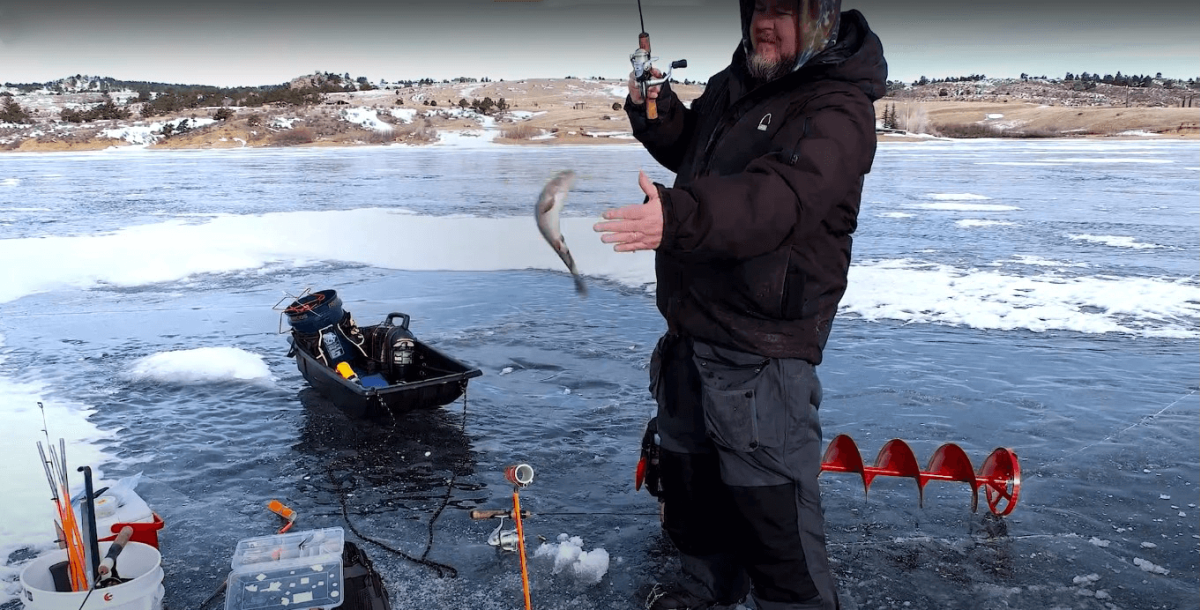 Winter, spring, summer or fall, you can't rightly talk about outdoor fun around Cheyenne without mentioning Curt Gowdy State Park. During the winter you can still enjoy the many trails in the park, along with some added winter sport snow day activities like ice fishing, fat tire biking, and snowshoeing.
Pole Mountain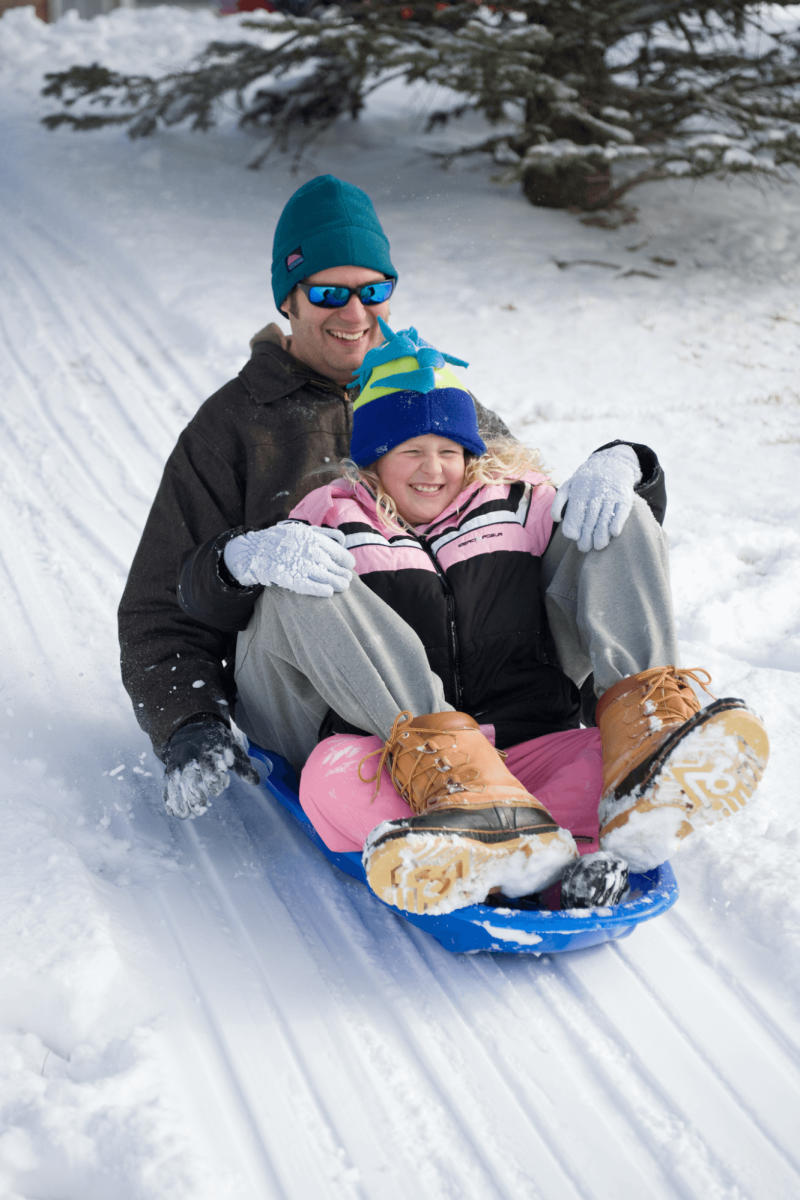 Once home to the Happy Jack Ski area, Pole Mountain is a favorite spot for hikers and bird watchers in the warmer months. Located just West of Curt Gowdy State Park on Happy Jack Road, Pole Mountain is easy to get to and start having fun. In the winter, the cleared slopes of the hills make for great sledding and tubing with enough snow, making it one of the top things to do on a snow day. Check here for weather conditions! Pole mountain is also a great spot for snowshoeing and cross country skiing, with relatively easy access off Happy Jack Road. 
Snowy Range Ski Area Resort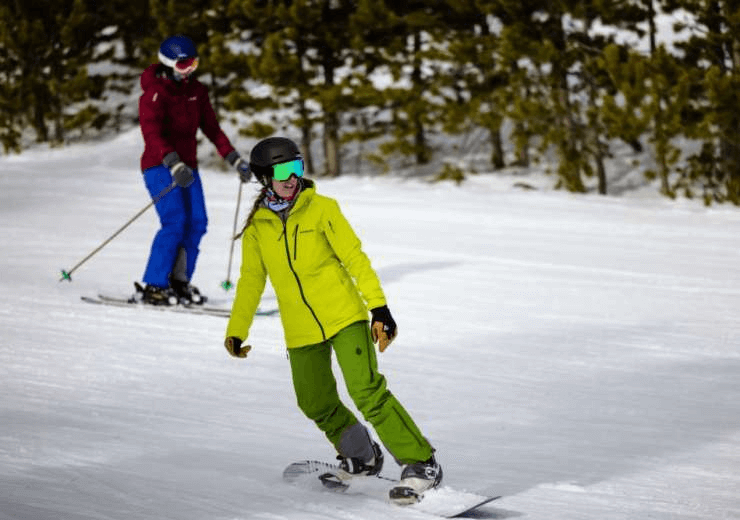 Located in the beautiful scenery of the Medicine Bow National Forest, the Snowy Range Ski Area is known for being a great spot to ski while avoiding the crowds. Affordable, family friendly and an easy ninety minute drive from Cheyenne. The season typically starts December 1st and lasts until April.
 
Cheyenne's Snowy Scenic Winter Drives
When a good snow blankets the region, you're in for a beautiful scene. Amongst some of the snowy day activities that are free, is to take a drive. Once roads are safe and clear, take a drive through and around Cheyenne. The prairie around the city will be a blanket of solid white, with patches of grass bare and giving way to mountainous drifts thanks to Cheyenne's notorious winter winds. To the west, Curt Gowdy State Park and Veedauwoo offer chances to see mountain forests and wetlands under the icy blanket. If you're flying into Denver, the drive from Denver to Cheyenne can be lovely in the winter as the majestic Rocky Mountains stay with you for miles.
 
Snowfall and Coffee Calls: Cheyenne's Best Cafes
Of course what is winter weather without something warm to eat and drink? Cafes and coffee houses can become havens during the winter months, and rightly so. They're among the best things to do on a snow day indoors. So in addition to spots to get your winter fun in, let's look at a few of the awesome cafes around town. 
Cheyenne Cup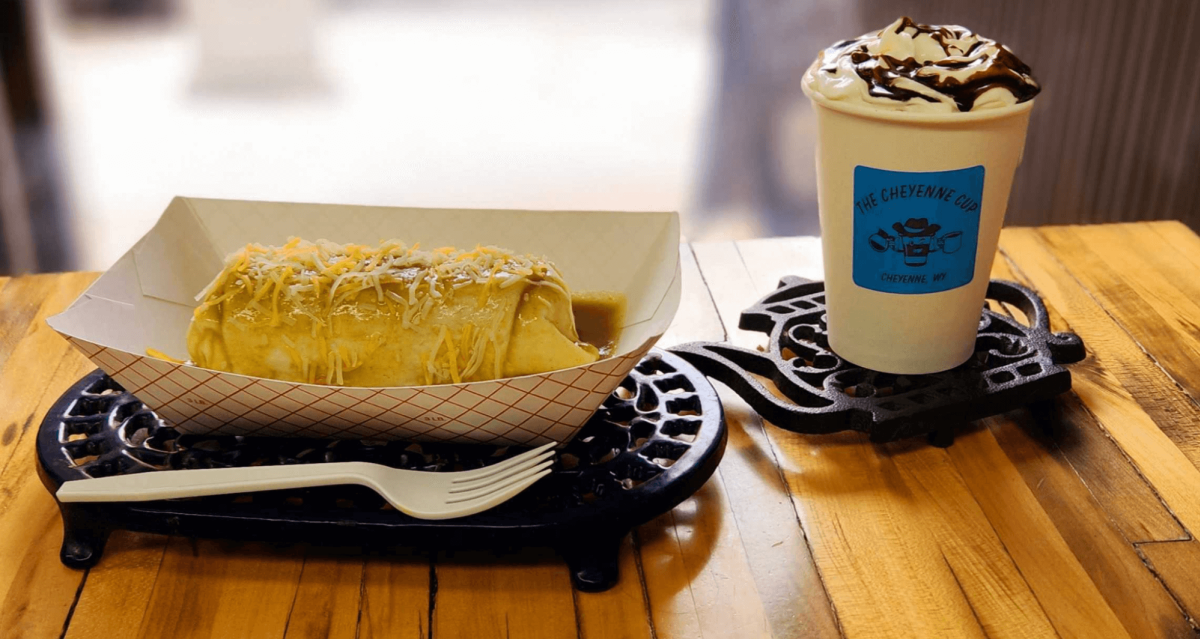 Originating as The Crooked Cup, a company out of Colorado, The Cheyenne Cup has since become an independent local spot of its very own. The coffee house on Carey Avenue just north of Lincolnway, offers excellent coffee and teas. You can also find delicious sandwiches, burritos and house made kolaches. 
Paramount Cafe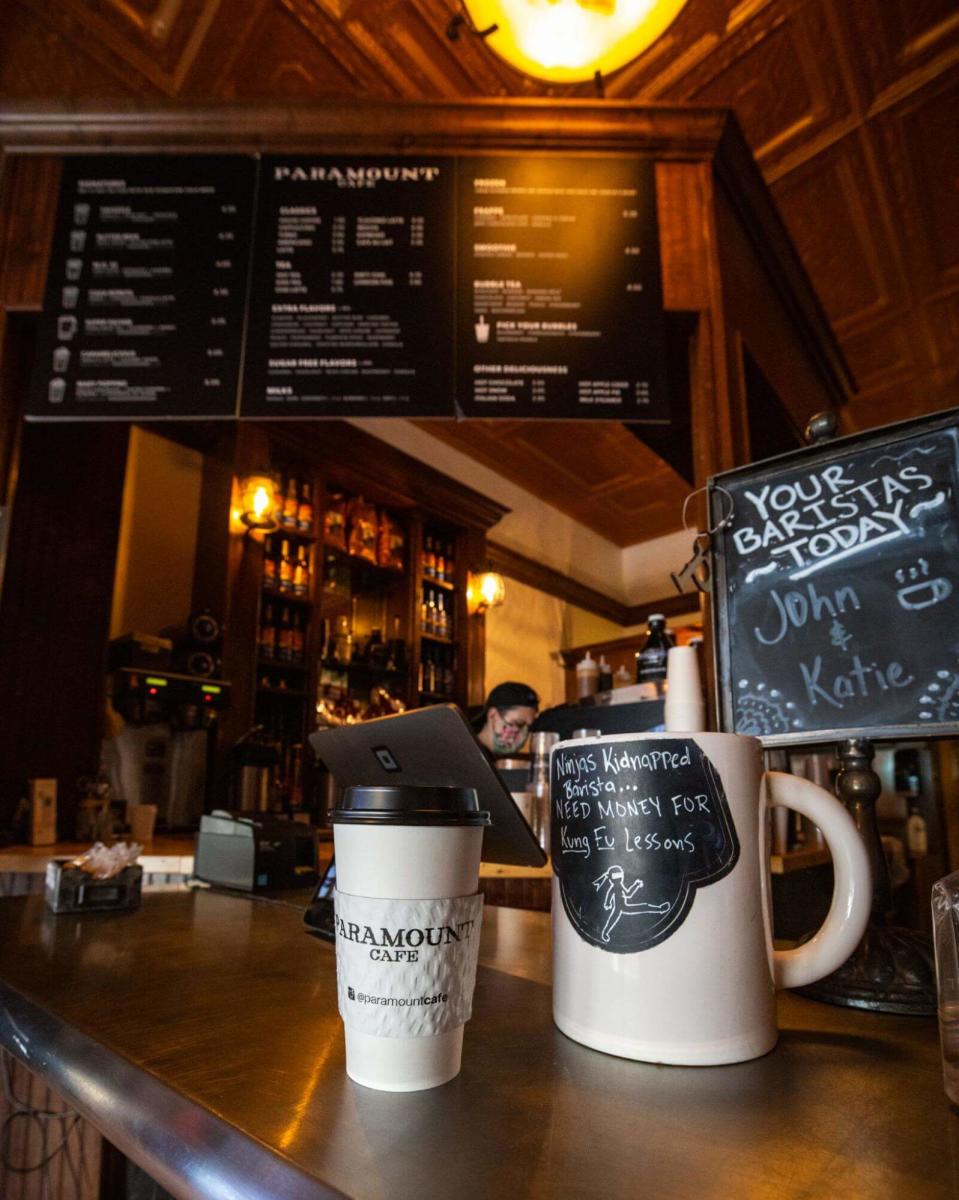 Of the spots on this list, the Paramount Cafe, located in what was once the Capitol Theater, has been around the longest. Known for unique and delectable coffee concoctions along with the witty usage of the theater's marquee and other signs, this spot is bound to put a smile on your face. It's one of the perfect things to do on a snow day. Along with their drinks, you can expect to find healthy foods like black bean burritos and veggie bowls. 
 
The Boardroom

The Boardroom puts a modern spin on a classic team-up. The Boardroom, on Carey Avenue and 17th Street, operates in tandem with the locally run pharmacy, City Drug, next door. The idea originated as an old fashioned duo - the pharmacy and the soda fountain. The Boardroom, however, offers more than just shakes and sodas - here you can find coffee based drinks, ice cream, and charcuterie (where the Boardroom gets its name - charcuterie board).

The Hawthorn Tree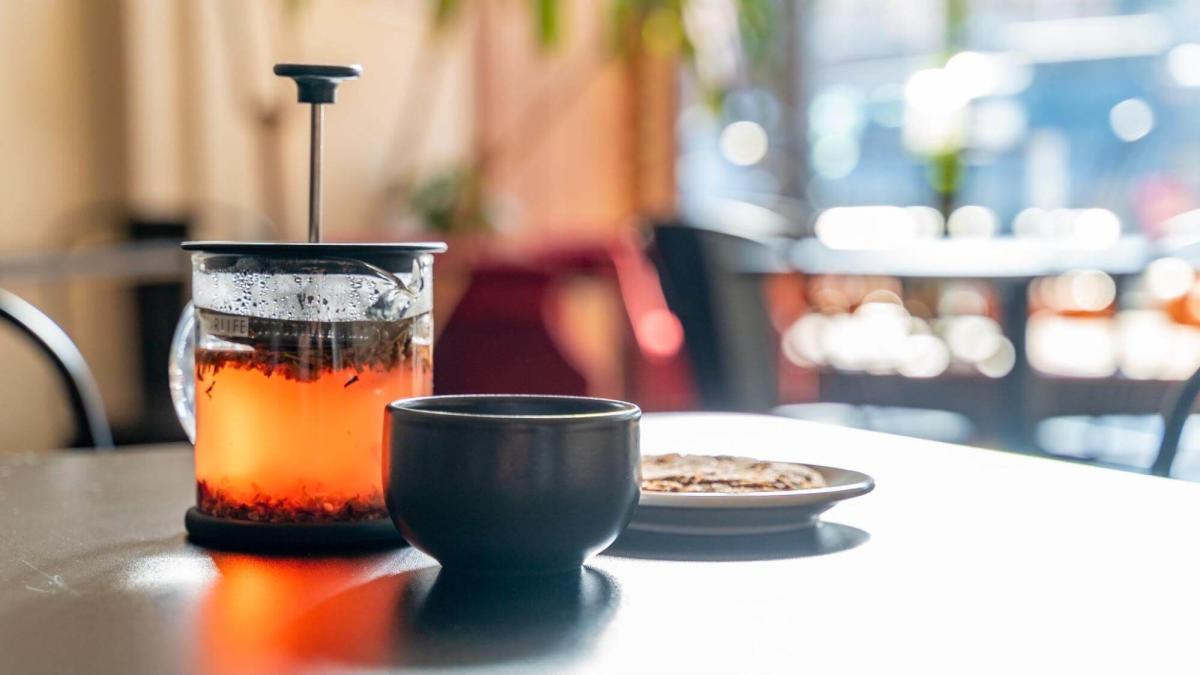 Known as a teahouse first and foremost, he Hawthorn Tree offers everything from coffee and tea to holistic remedies. Owner and trained herbalist Susan Allen is an expert on what plants can do for people when brewed into a tea. Located on 17th Street between Central and Warren, if you like hot tea on a cold day this is a spot you don't want to miss out on.
 
Don't Miss This Snow Day Event in Cheyenne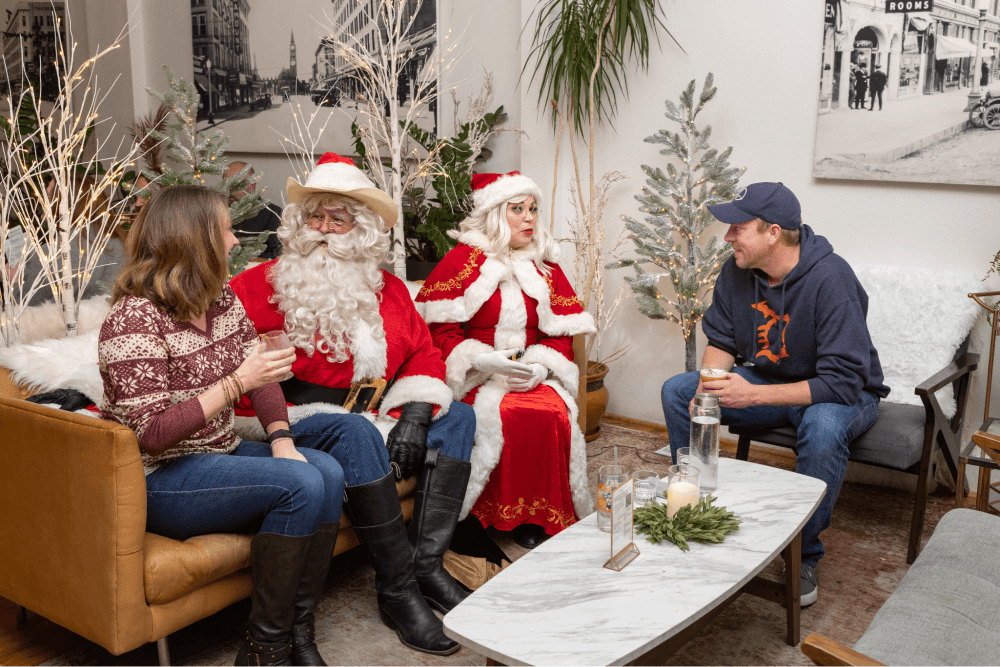 Starting in November, Downtown Cheyenne becomes a wonderland of Christmas cheer! Making it one of the fun things to do near Cheyenne in winter. During the Old West Holiday, from November 25th to December 16th, you can join in on the yuletide fun. Pick up a map, visit the Santa Stops, get your passport stamped, and win prizes! In addition, meet Santa and his horses and explore the beautiful Depot Wonderland in the Depot Plaza, and much more. 
Must-Visit Places on a Snowy Day
Of course, not every winter activity has to be an outdoor experience. Cheyenne has many options for things to do on a snow day indoors as well. From tropical beauty in one spot, to trekking through Wyoming in another to exploring Cheyenne's wild history. Let's take a look at just a few things you can do inside on a snowy day!
Cheyenne Botanic Gardens

The Cheyenne Botanic Garden began in 1977 as a vision to build a non-profit, solar heated greenhouse. Today the gardens span 9 acres in Cheyenne's Lions Park, including a conservatory filled with various tropical trees and plants. During the winter you can enjoy the outdoors portion of the gardens, but be sure to enjoy the peaceful warmth of the conservatory. 
Wyoming State Museum

The State Museum was founded in 1895 with the goal to collect, preserve and interpret a wide range of objects from natural history to art to anthropology. In short, this is the place to come to explore Wyoming's unique history, culture and people. Here you can learn about Wyoming's prehistory, about the native people who lived here before settlers came, and about the culture that makes it what it is today. 
Cheyenne Street Railway Trolley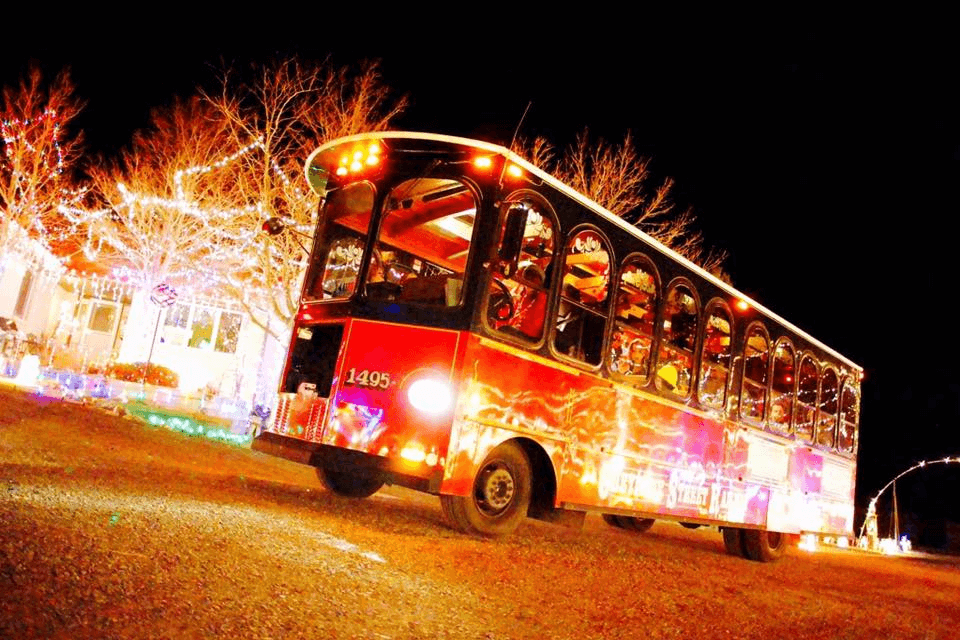 The Cheyenne Street Railway Trolley has been a popular attraction for many visitors to the Capitol City. These fully narrated tours take you through Cheyenne while telling you about the entertaining, fascinating and often wild history of Cheyenne. During the winter, you can join a historical tour, but you can also hop on for a Christmas Light tour during the month of December!
Cheyenne Frontier Days Old West Museum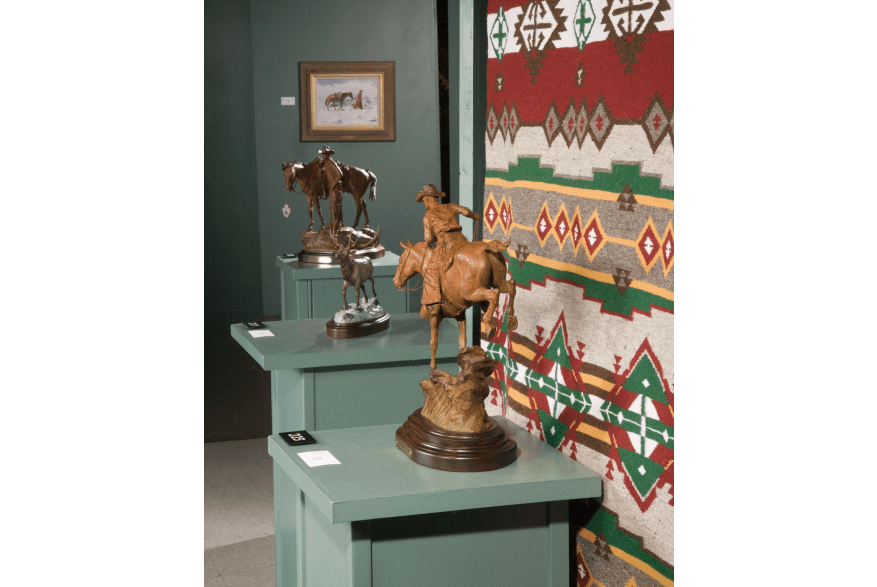 Cheyenne Frontier Days happens in July, but the Daddy of 'Em All can be explored year round at the Cheyenne Frontier Days Old West Museum. Here you can explore the history, the people, and the rodeo itself that has made CFD such an integral part of Cheyenne, and Rodeo Culture as a whole. 
Cheyenne Civic Center

The Cheyenne Civic Center is home to some of the biggest shows in Cheyenne, from traveling Broadway shows to chart topping music stars. Classic winter shows like the Nutcracker ballet are fun for the whole family. Make sure to take a stay up to date for information on upcoming shows!
Cheyenne Depot Museum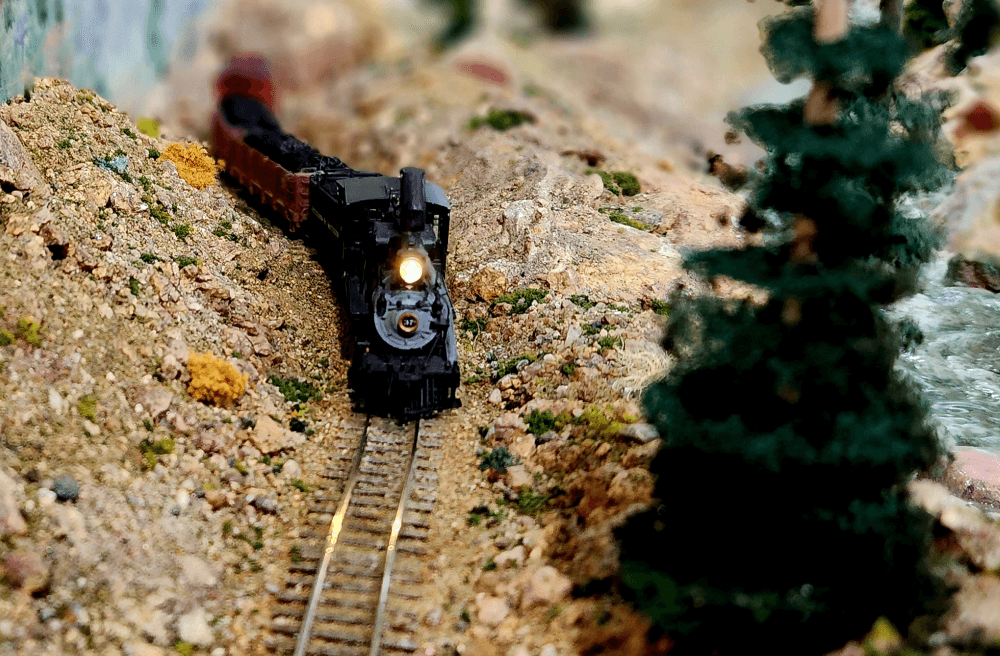 The Cheyenne Depot Museum gives you the chance to see what made Cheyenne happen. Without the railroad, it's easy to say that Cheyenne would not exist. The Depot Museum takes you through time from Cheyenne's founding to the modern day. Meanwhile, the gift shop gives you the opportunity to come home with a unique souvenir from your journey.

Now These Are The Best Snow Day Ideas in Cheyenne
Phew! If that seemed like a lot, well, it probably was - there is so much to see and do on a snowy day in Cheyenne. Sledding, skiing, hot drinks, museums and trolley rides make for a pretty busy time indeed! Of course, we didn't touch on everything, so the best way to experience it all is to come and see for yourself!