<<Read Time: 5 Minutes>>
Bringing your best friend on your adventures out West? Cheyenne offers perks for your pup, from pet-friendly accommodations to parks to play!
 
Things to Do with Your Dog Near Cheyenne
Looking for things to do with your dog? Cheyenne is filled with places you can bring your dog! Wide open spaces, new smells, a few dog friendly stores and a long, dog friendly greenway make Cheyenne a great place to visit with your furbaby. All you need is a leash, a well behaved, good boy or girl and you're bound to have plenty of fun! From state parks to dog parks, we'll show you where your pup can have a great time in the Capitol City. 
 
Where to Stay with Your Dog in Cheyenne
If you're looking for pet-friendly hotels in Cheyenne, WY, BringFido has you covered. They list at least 28 different options for pet-friendly hotels, Air B&B's, and campgrounds in Cheyenne. Be sure to check each property's pet policy and fees before booking to avoid any surprises.
For a more rustic experience, Curt Gowdy State Park is a great option just 40 minutes west of Cheyenne. The park has over 35 miles of trails, which offer plenty of opportunities to wear you and your dog out.
 
Comfort Inn and Suites
This highly rated hotel is dog friendly and comes with free wifi and a breakfast!
View Listing
Get Directions
 
The Historic Plains Hotel
Located in Downtown Cheyenne, the Historic Plains Hotel is located in the heart of the action in the Capitol City, giving you and your furry friend a great chance to explore the area. 
View Listing
Get Directions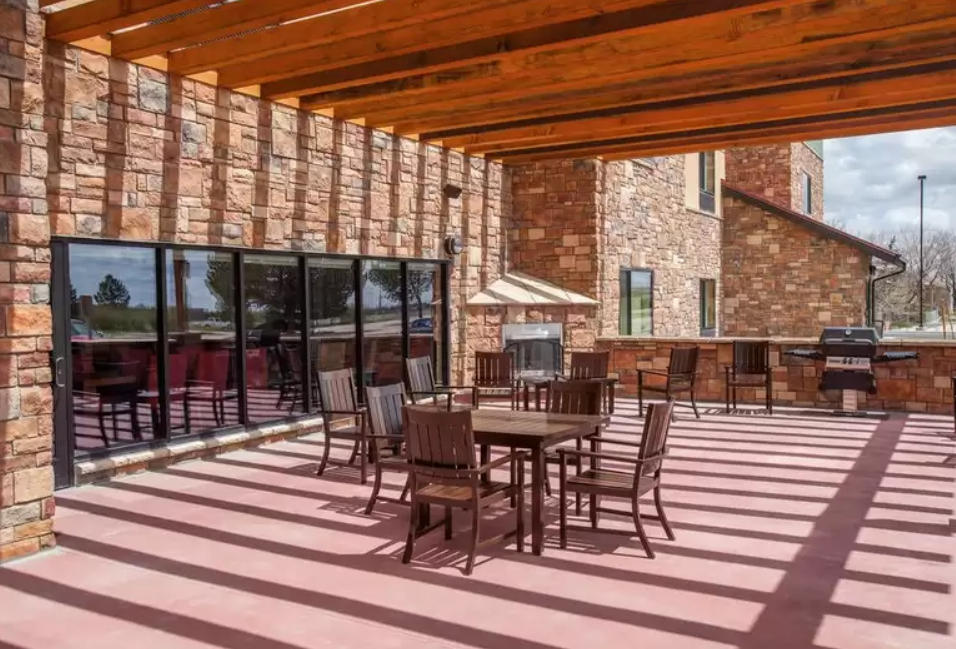 TownePlace Suites offers a pet friendly welcome along with free breakfast buffet and free wifi. There is a 75 pound weight limit for dogs, so large dog owners may need to find other options. 
View Listing
Get Directions
 
Red Lion Hotel & Conference Center Cheyenne
One of the largest hotels in Cheyenne in terms of the amount of rooms, Red Lion offers a pet friendly policy, free breakfast and a shuttle to and from the airport.
View Listing
Get Directions
 
Parks and Trails for Dogs in Cheyenne
If you're searching for places to walk dogs near Cheyenne and stay closer to civilization, Cheyenne has a variety of parks to let your pup stretch his or her legs. The two largest and most popular options are Lions Park and Holliday Park. 
Another popular dog park where many locals bring their canines for socialization is the Cheyenne Community Nancy Mockler Dog Park. All three locations provide bags and garbage receptacles so you can easily clean up after your dog.
For longer walks or bike rides, consider exploring Cheyenne's Greenway system. The system provides over 21 miles of connected paved trails, making it a great option for getting some exercise with your furry friend. Whether you prefer walking, running, or biking, there's something for everyone on the Greenway. Just remember to clean up after your dog and dispose of waste properly to help keep the trails clean and enjoyable for everyone.
Another idea to let your dog frolic about is a new development called SniffSpot. This is like an AirBnB for dog parks. Landowners with a bit of area to spare can set up a safe spot for your dogs to roam and play. Multiple people in Cheyenne and Laramie County have joined up and offer a spot for your pup, so it may be worth a look. 
 
Lions Park
What began as a natural basin, was piped to hold water for the city in the 1880's and became a lake and eventually a park. Today Lions Park is one of the prime spots to visit for a place to walk your dog near Cheyenne with your pup.
View Listing
Get Directions
 
Holliday Park
Another park with plenty of history, Holliday Park has been around since the 1870's and offers grassy areas, lots of shade and paved walkways to enjoy with your dog. 
View Listing
Get Directions
 
Nancy Mockler Dog Park 
Sometimes a dog just needs to get the running out, and this is a spot you can let your dog off leash. There is a large park with an agility course and shelters for larger dogs, along with a smaller section for dogs 30 pounds or smaller. 
View Listing
Get Directions
 
Greater Cheyenne Greenway Multi Use Trail
If you and your pup like longer walks, you can't beat the Greater Cheyenne Greenway system. The Greenway consists of multiple routes all over the city, with 39 miles of ten-foot wide, paved walkway. 
View Listing
 
Dog-Friendly Cafes and Breweries in Cheyenne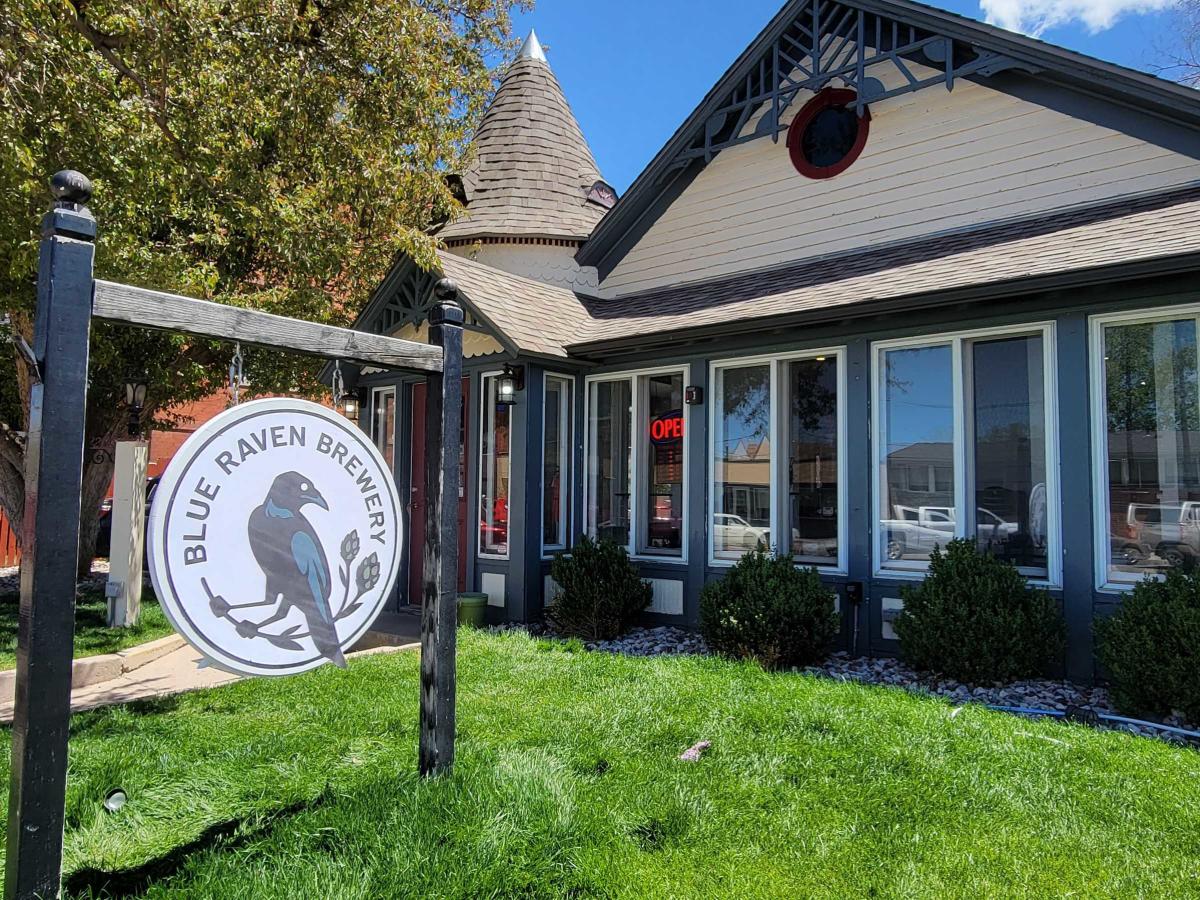 After all that exercise, you and your pup can relax at a dog friendly coffee shop, or one of the other dog-friendly cafes or breweries in town. Freedom's Edge Brewery, and Blue Raven Brewery, both welcome well behaved pups indoors. Accomplice Beer Company allows dogs on their outdoor patio, and the Paramount Cafe allows dogs in the outdoor seating areas while offering "puppiccinos" for you furry friends. 
 
Freedom's Edge Brewery
A welcoming spot for both people and pups, this brewery also keeps water available for dog. 
View Listing
Get Directions
 
Blue Raven Brewery
Dogs are allowed indoors and on the patio at Blue Raven, and, like Freedom's Edge, they make sure to have a water bowl on standby. 
View Listing
Get Directions
 
Accomplice Beer Company
Offers outdoor seating for folks bringing their dogs. 
View Listing
Get Directions
 
Paramount Cafe
Looking for a cozy dog friendly coffee shop vibe? A great spot for coffee and a puppiccino! 
View Listing
Get Directions
 
Additional Pet Services in Cheyenne
While Cheyenne offers numerous places you can bring your dog, inevitably your family will probably want to discover parts of Cheyenne that are not adapted to Fido's needs. If that is the case, the Red Ruff Inn, the K-9 Kennels, and the Bradbury Boarding Camp each have a variety of services, basic to luxury, to help Fido feel at home while the humans of your group are exploring. There are a variety of pet-centric companies here that would be convenient for travelers. 
Avenues Pet Clinic boasts an on-call vet for emergency care, any time of day, seven days a week. Both Tailwaggers and Cheyenne Dog Food Company are go-to sources for a variety of pet foods, toys, accessories, and even a self-serve dog wash (great for post-camping!) And if all else fails, we have a Petco in town too!
 
Red Ruff Inn
The Red Ruff is one of the premiere dog care facilities in Cheyenne. On top of a dog hotel and doggie daycare, they offer grooming options for your pup's stay as well. Keep in mind the Red Ruff Inn allows dogs to play with other dogs for great socialization, so if that's a concern make sure to take it into consideration. 
View Listing
Get Directions
 
K-9 Kennels
K-9 Kennels offers 15 foot runs and temperature controlled kennels. They pride themselves on competitive rates and individualized care for your dog. 
View Listing
Get Directions
 
Bradbury Boarding Camp
Located just a little ways out of town, Bradbury Boarding Camp is a luxury pet lodge and country resort for your fur baby. Bradbury offers safety and luxury - including a 24/7 onsite vet tech and luxury lodging options.
View Listing
Get Directions
 
Avenues Pet Clinic
With an on-call veterinarian, Avenues is set up to handle emergencies if and when they happen. 
View Listing
Get Directions
 
Cheyenne Dog Food Company
Cheyenne Dog Food Company offers everything a good dog needs! From food and treats, toys and leashes to grooming and self service baths, CDFC has it all! 
View Listing
Get Directions
 
Tail Waggers and Wash
Tail Waggers and Wash is another great spot to find everything your dog might needs on vacation. Tail Waggers offers both grooming and self service baths along with food, treats, toys and chews for your dog. 
View Listing
Get Directions
 
Cheyenne: Where Dogs are Always Welcome
Visit Cheyenne is happy to welcome ALL visitors to our town – even the four-legged ones! Hope to see you and your puppies soon!