When cold and snowy weather hits, it may seem like there isn't much to do. But multiple amazing venues are giving you the option for plenty of fun during your stay in Cheyenne this winter!
Cold Weather Isn't for Everyone – But Entertainment Is!
When winter hits Southeastern Wyoming, things can get downright cold in a hurry. For those who enjoy winter weather there is a lot of fun and adventure to be had out there - but for those who just don't like the cold, there is plenty of fun to be found indoors around Cheyenne. Everything from arcades to golf simulators can be found around the Capitol City. Let's look at a few spots you can find for indoor entertainment during the winter.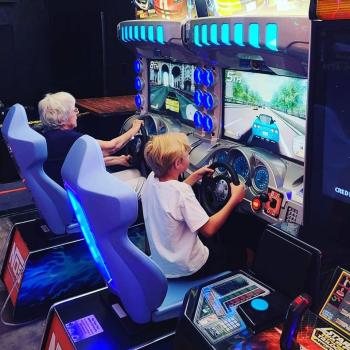 Spending time at the local arcade might be a nostalgic dream for some, but in Cheyenne it's real and it's fun. Flipper's Family Arcade on Capitol Avenue has something for everyone. They offer classics like vintage pinball machines to fully modern video arcade games. In addition to the fun, Flippers offers meals and drinks, so the fun doesn't have to end when you get hungry.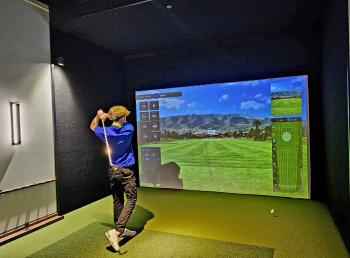 From one of the classic venues in Cheyenne, we jump to one of the newest. Ace's Range opened in October of 2023, aiming to be the top place for simulators in Cheyenne. Ace's Range boasts six golfing simulators, along with two shooting and racing simulators. The size of Ace's Range allows for parties and groups to rent out the simulators for an evening of fun. Ace's also features a full bar and food, making it a prime spot for spending a snowy day. One thing to keep in mind, there are various age restrictions, so make sure to check the rules before heading out.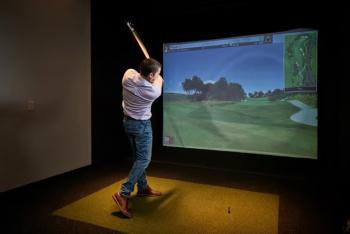 Image Courtesy of The Office
The Office on Pershing Boulevard is, at its core, a bar and grill. Known for top-notch food and cocktails, the location also features a golf simulator. Located in a side room from the restaurant, the simulator features more than 50 actual courses from around the world. You can also switch gears and go for a shooting simulator offering multiple target and hunting games.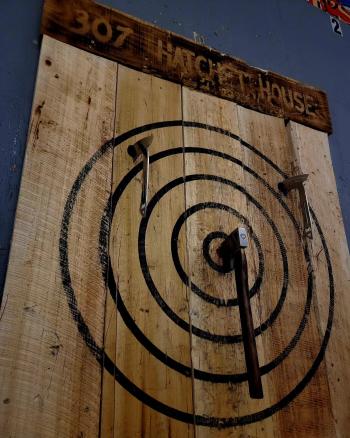 Courtesy 307 Hatchet House
For golf, you need some good hand-eye coordination, but for this next venue, you just need a good heave-ho! 307 Hatchet House is all about axe throwing – throwing axes and hatchets at wooden targets. 307 Hatchet House, located on East Nationway, also features pool, air hockey, dart boards, and an arcade. Here you can come in and try your luck tomahawking a target with an axe or two with the whole family, though there is an age limit of 8 and over. With 9 lanes of hatchet-throwing fun, the 307 Hatchet House is a fun activity for family and friends.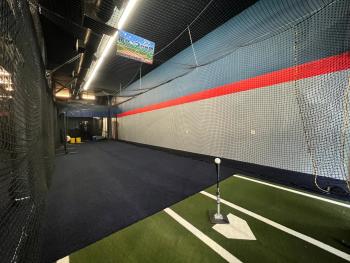 Courtesy The Factory
The Factory, run by Jerry and Braxton Inniss, features rentable batting cages for all skill levels. Softball and regular baseball cages are available. The Factory has its origins in Jerry's success as a hitting coach for his son, Braxton. The Factory has three indoor batting cages ready for use. The cages are still used to train young players, but they are also available for rent for a bit of fun! Connected to another location owned by the Inniss family, the burger joint 2 Doors Down, this is the spot for swinging for the fences and enjoying some drinks and food while you're at it.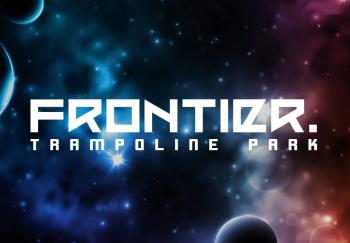 If this spot doesn't bring out your inner kid, I'm not sure what will. Frontier Trampoline Park is 25,000 square feet of bouncing, tumbling, and flying fun. The venue features a main trampoline park as well as extreme dodgeball, a warped wall, a zipline, a climbing wall, an airbag for daring stunts, and even a battle beam! Frontier also has a café featuring drinks and food – including fresh pizza!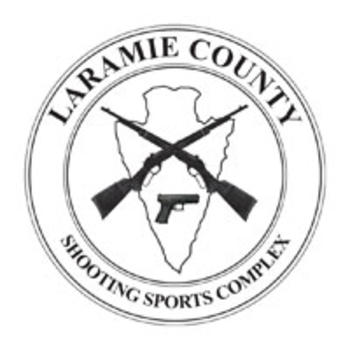 If target practice is more your jam, the Archer Shooting Complex offers both outdoor and indoor shooting ranges. The indoor area is only for rimfire and pistols only. This area offers a spot to practice your marksmanship in the comfort and convenience of the indoors.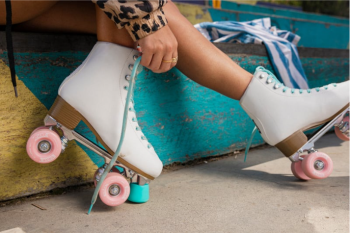 Roller City on Weaver Road has been a fixture of fun in Cheyenne for decades. Since 1972 this roller rink has been a consistent favorite for birthday parties, groups or just a spot to put on some wheels and have some fun. Roller City includes the rental of quad skates in the price of admission, though others like inline skates and others cost a bit more. Snacks and beverages are also available, along with an arcade.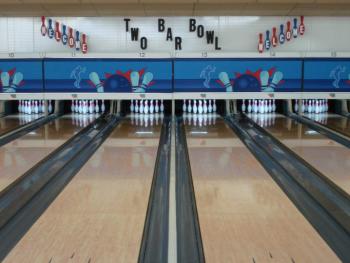 If one sport epitomizes indoor entertainment, at least for some generations, bowling might just be it. Whether you're throwing gutter balls or getting strikes on every try, you can have fun with friends and family. 2 Bar Bowl on East Carlson Street in Cheyenne offers entertainment for all ages with 24 lanes in total.  There is also a snack bar and a lounge offering pool and music.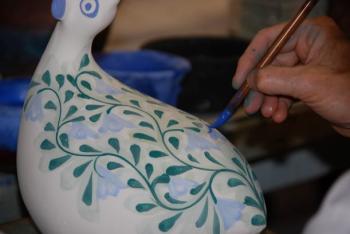 Last on our list isn't a place to game, but a place to create. Graffito on Lincolnway in Downtown Cheyenne is a place where you can walk in and be an artist. Simply pick a clay piece from the offerings – a mug, a bowl, a ceramic cat, whatever strikes your fancy, then pick your brushes, colors, and pattern then get to work painting your own masterpiece. There is a wait time for the finished piece as it will need to be glazed and fired. When it is completely done, pick up your new piece to keep forever!
Cold Weather Doesn't Need to Mean Boredom
Now that you get an idea of what is out there, you have the chance to get out and have some fun this winter! You can learn more about all these locations at Cheyenne.org. The weather outside might be frightful, but that's when interactive fun in Cheyenne heats up!