There are some hidden gems – some in plain sight – to find on your next trip to Cheyenne.
When you Visit Cheyenne, there are some spots that stand out. The beautiful Botanic Gardens, the historic grandeur of the Cheyenne Depot, and the cowboy fun of The Wrangler all shine and dominate the cityscape. But what about the spots not every visitor knows about? Let's take a look at just five spots you can drop in for food, drink, snacks and shopping! These are, of course, just singular examples – there are many, many more you can visit anytime you come to the Capitol City!
Eat and Drink Like a Local
Cheyenne has some spots that are easy to find, or that everyone knows about, but there are others that you may have glanced over that are nonetheless deserving of some attention!
1: Beef up Your Dinner at Little Bear Inn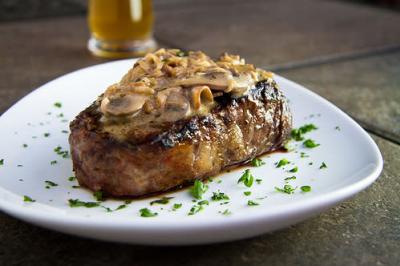 This is one of those spots close enough to be easily accessed yet far enough from the center of Cheyenne that not everyone visiting us will know about it. It's also my personal favorite steakhouse in the area. Little Bear Inn has great food and a lot of history. Back in the day, it was known as an outlaw hangout just North of Cheyenne. If the Law ever showed up, there was an alleged trapdoor in the bar that allowed said outlaws, bandits and other wanted persons to slip out the back!
While the spot may have once been host to a few unsavory characters, you can count on a very savory steak these days. I personally recommend the Bleu Cheese New York Strip. For an appetizer, give the frog legs a shot!
2: Craft Cocktails, Local Spirits, and Dancing at Railspur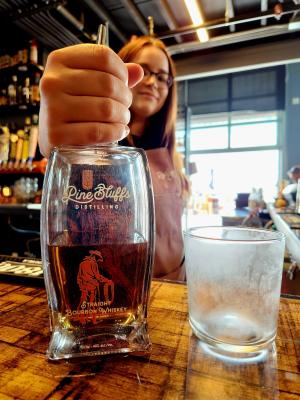 Railspur is one of the newest spots in Cheyenne – and it is one of a kind. Part coffee shop, part bar, and part night club, Railspur can do it all. Founded by two entrepreneurs (and trained chefs), Railspur is a place to find some great food and great craft cocktails. Later in the week, Railspur's doors stay open late into the night as it turns into a night club. The style of Railspur – a love of the modern with a hat tip to Cheyenne's railroading heritage – is unique and makes this spot the perfect place to cut loose and find something unexpected.
3: Take a Break and Refresh at Beach Please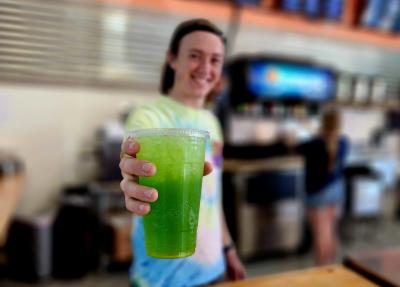 Beach Please is not out of the way, nor is it very hidden, but this local favorite might go under the radar of an average visitor. The tropical theme may not stand out to someone looking for an Old West adventure, but, make no mistake, if you need a pick-me-up during your visit, or maybe a cold drink on a summer afternoon this is the place to be. From fruity smoothies to sweet custom sodas to craft energy drinks, Beach Please has the crisp, thirst-quenching remedy to those hot summer blues – and it's all ice cold.
Play and Shop Like a Local
Finding a good spot to shop and another to play is not very hard in Cheyenne. With great boutique stores (that we will cover in other blogs, promise!) and fun places like Curt Gowdy State Park being big attractions, it can be easy to overlook a few of the less conspicuous gems in the Capitol City. Let's take a look!
4: Get Your Game on At Flippers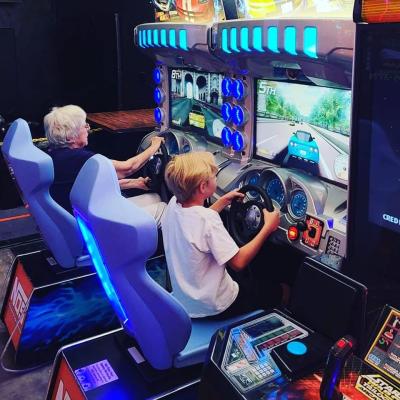 The classic image of kids visiting the arcade seems to be a nostalgic thing of the past – but not at Flippers. Flippers Family Arcade is the spot to find arcade games both new and old. Games include the rare Chicago Fire pinball machine from the 1980's all the way to modern arcade games like Jurassic Park. While you're working up an appetite or a thirst playing all these games together, you can grab a bite to eat and a cold drink. Flippers offers burgers, hotdogs, appetizers, and more for food, along with soft drinks, Icees, and even a full bar. For food, drinks, and family friendly fun all in one spot, Flippers has you covered.
5: Cheyenne Style Defined: Alexis Drake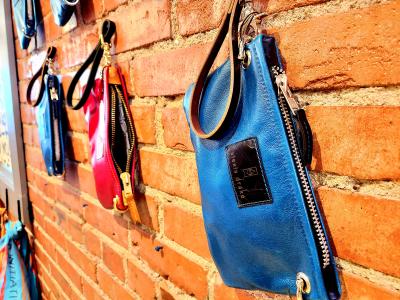 We've covered food, drink, where to refresh and where to unwind. Now, we'll take you to the place to find some definitive Cheyenne style. Alexis Drake specializes in handmade purses and handbags. Just about everything here is made with real leather in-house. The storefront on Carey Avenue is connected to its own production area, which you can visit and see expert seamstresses and leather smiths at work. You can even set up an appointment to talk to the founder, Lexi Garret, about making your own custom piece. In addition to purses and handbags, you'll find wallets, card holders, notebook covers, and even dog collars.

Get out and explore for yourself!
There is plenty to see and do in Cheyenne, and it's an exciting place to visit! But if you stop to talk to a few locals on the street you'll learn there are many, many places you want to try - probably more than you can fit into a single day. If you're more the outdoors type, you'll probably love the Pine Bluffs Recreation Area and, of course, the popular Curt Gowdy State Park. If you're a foody, there is plenty to see and try. It's not all just steak and beer! Italian staples like L'Osteria Mondellos and Napoli's are great spots, or look for something more unique in locations like Paris West! Indigo Buffalo and The Wrangler are just a few of the great shopping opportunities as well. 
Cheyenne has enough to fill your vacation schedule, but the only real way to experience it all is to get out and explore it yourself!