<<Read Time: 3.5 minutes>>
Today, Martin Luther King, Jr. Park graces the West Edge of Cheyenne, surrounded by what has traditionally been a neighborhood populated with many African American families. The park, of course, honors the peaceful activist who strove for change for the black community across the country.
However, the residents of this neighborhood in the 1940s witnessed bravery in the face of power from one of their own - Mrs. Lola West.
Lola West came to Cheyenne in the mid-1920s and operated a successful restaurant called the Black and Tan Café, the name proudly announcing her willingness to serve clientele of any background. The upper portion of the building was divvied up into 14 rooms rented out to military wives (most certainly also African Americans).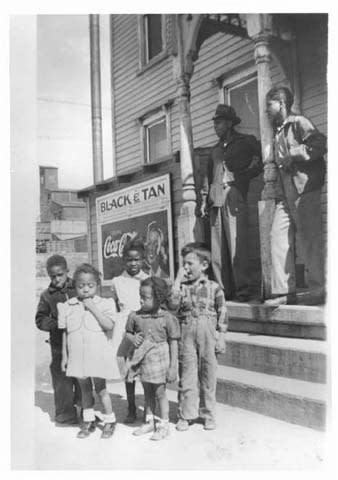 Little did Lola know, she would play a key role in bringing down corruption that went all the way up to the top of the political ladder in Cheyenne, despite her less-than-advantageous position in life as a single, black woman in 1944.
March 11, 1944, the former Chief of Police Jess B. Ekdall and Captain G.J. (Jet) Morris entered the Black and Tan with a scheme, partnering with Sergeant E.K. (Ekky) Violette and Mayor Ira L. Hanna. Using their positions of power, the men enforced a $100 fee and attempted to strongarm Lola into changing the offerings of her establishment to include drinking, gambling, and "hustling" (prostitution). If her current boarders wouldn't comply, she was told to find new ones who would. This, of course did not sit well with the 52-year-old woman. The women Lola housed had very few places they could live in town, and she certainly couldn't afford the $100 recurring bribe allegedly for "protection."
Much to her advantage, federal investigators from the alcohol tax unit of the internal revenue bureau approached her about helping with a sting operation to catch the men in their scam. Lola and club owner W.C. (Pop) Grimes wrote down the serial numbers of the bills she would use to pay the bribe at the Porters and Waiters Club. Grimes, also being subjected to this payment, concealed the federal investigators at the club, allowing them to observe Lola's payment and make an audio recording of the encounter. Lola and Grimes complained to the subordinate police officers that the expense was too steep, especially since Lola didn't have working girls or gambling at her establishment. Insisting that Lola be able to speak to the decision makers of the group, they met again later that evening, with all four men witnessed taking the payment from Lola, and the mayor's and former chief's involvement was solidly confirmed.
Upon the arrest of Mayor Hanna, three of the bills found in his billfold matched the list of serial numbers that Grimes and Lola compiled. The four men were charged with "co-jointly and while confederating and acting together, unlawfully and corruptly conspire, plan, scheme, counsel and agree together to make Cheyenne a lawless and open town by permitting gambling, prostitution and unlawful sale of intoxicating liquor." The defendants pleaded innocent and claimed the money was part of a $680 fine to discourage sordid activities on in West Cheyenne, attempt to reduce venereal disease outbreaks. The money was to be deposited in the treasury and used to pay for parks and playground improvement projects. As for the possession of the incriminating bills, Hanna claimed he merely swapped out his own $20 bill to make change for a $5 donation to the Red Cross.
The men's defense did not hold water and the judge sentenced them to several years of prison time (the police officers got shorter sentences than the former chief and the mayor). Shortly after the men's arrival at the prison in Rawlins, they transferred to the State Farm in Riverton, however, the men requested to be sent back to the prison rather than work at the farm. The men were granted "trustee" positions, allowing them to work outside the prison and were released on parole less than three years later, despite their seven to ten-year sentences.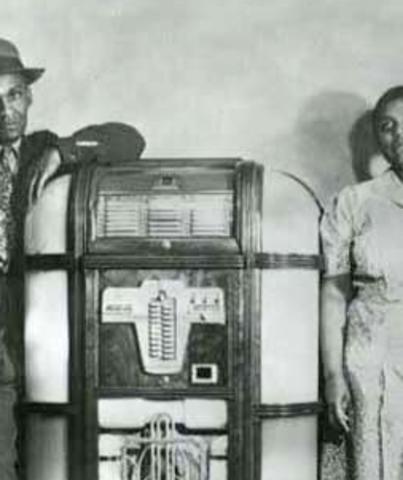 Today the building that housed the Black and Tan Café stands just two blocks from MLK Park. Lola West stood bravely in the face of racial adversity for her community. Lola West's willingness to stand up against politically powerful white men and bring justice to her neighborhood made an this ordinary woman an unlikely hero.
---
---
Sources:
https://wyostatearchives.wordpress.com/2020/03/05/lola-west-cheyenne-african-american-entrepreneur/
https://en.wikipedia.org/wiki/Ira_L._Hanna
 "Four Cheyenne Men Placed on Trial In District Court". Casper Star-Tribune. May 2, 1944. p. 1.
"Charged with Taking Bribes". Casper Star-Tribune. March 20, 1944. p. 1.
"Hanna Declares Payments Were To Be Placed In Treasury". Casper Star-Tribune. May 5, 1944. p. 1. 
"Mayor Hanna and Former Police Chief Sentenced to Terms of Not Less Than Seven Years by Judge Illsley". Casper Star-Tribune. May 7, 1944. p. 1. 
"Four Cheyenne Men Are Trustees". Casper Star-Tribune. May 21, 1944. p. 3. 
"Cheyenne Men Are Returned to Prison From State Farm". Casper Star-Tribune. June 23, 1944. p. 2. 
"Charged with Taking Bribes". Casper Star-Tribune. March 20, 1944. p. 1.