<<Read Time: 4 Minutes>>
Last Updated: August 2023
Visiting Cheyenne can be one of the most budget-friendly stops along the way. Take your time and enjoy all we have to offer, including these twenty fun activities.
Free Fun Things to Do this Summer in Cheyenne, Wyoming
There are so many budget-friendly activities in the Capitol it's hard to make a list: Here are 25 of the best free things to do this summer in Cheyenne for any summer season.
1. Self-Guided Historic Walking Tour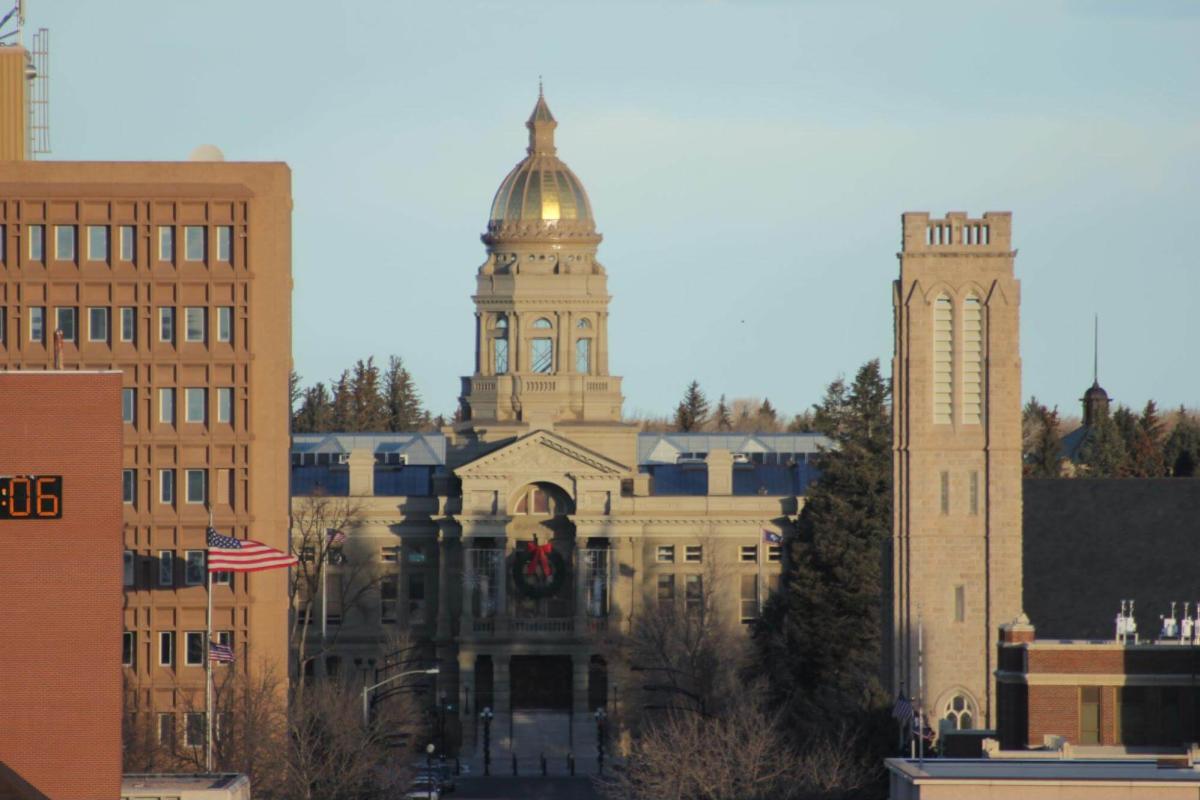 As you make your way through downtown Cheyenne, you will see examples of the appealing lifestyle and beauty of the high plains of the wild west. Enjoy this historic walking tour through the past, and experience Cheyenne, a boom town transformed into the Magic City. You can find the tour guides at the Visitors Center in the Cheyenne Depot.
Address: Visit Cheyenne Visitors Center, 121 W 15th Street, Cheyenne WY
Phone: 307-778-3133
2. Messenger Old West Museum
The Messenger Museum is a great place to explore the history of Cheyenne and the surrounding area, and to experience the old west up close with displays of carriages, saddles, quilts, cars, sleighs guns, and wildlife mounts.
Address: 616 Crook Ave, Cheyenne, WY
Phone: (307) 635-8959
3. Botanic Gardens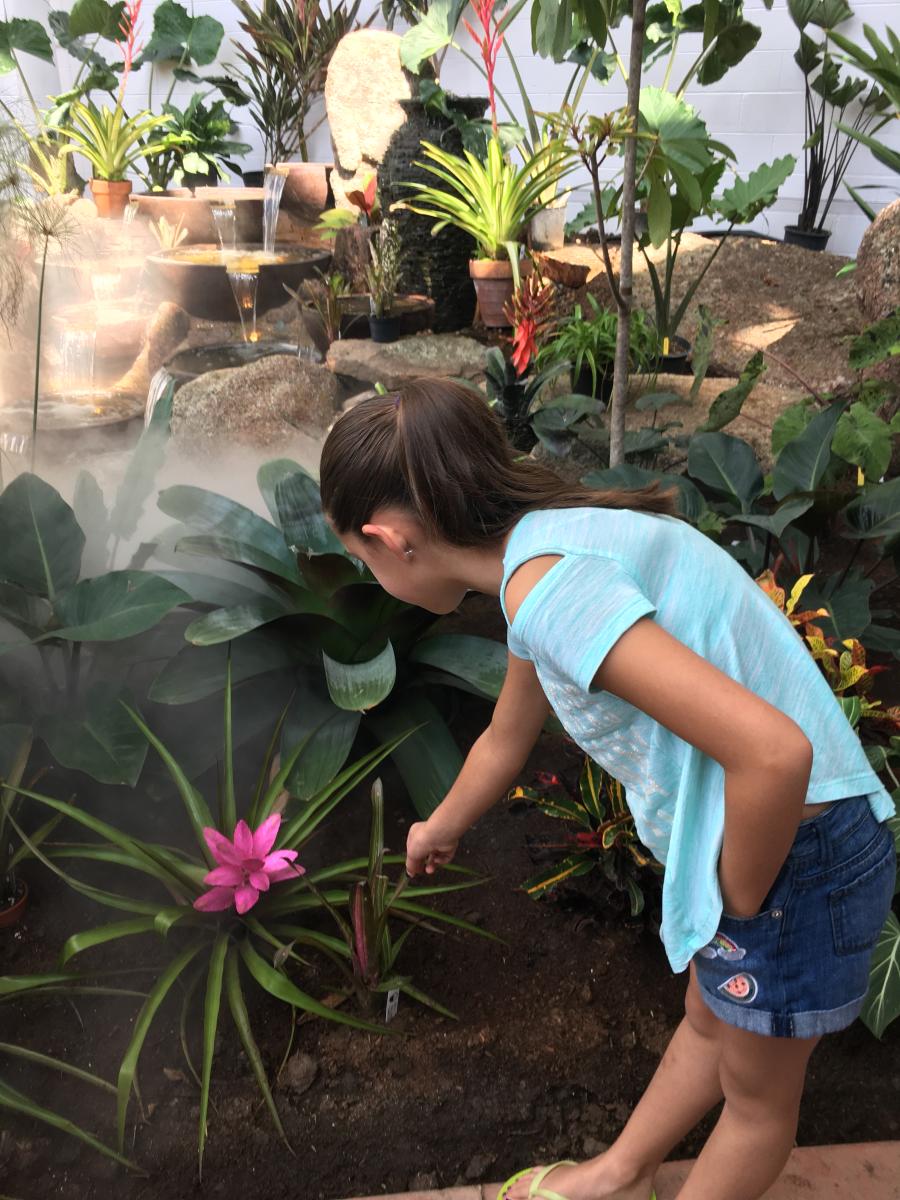 Often referred to as the Crown Jewel of Cheyenne, the Botanic Gardens' Grand Conservatory and Outdoor Gardens are a plant-lovers dream. Here you can explore beautiful plant life and gardens outdoors and in. In the Grand Conservatory, you can explore three stories of lush, tropical gardens including palm and banana trees – All part of a budget-friendly day in Cheyenne. 
Address: 710 S. Lions Park Dr., Cheyenne, WY
Phone: (307) 637-6458
4. NCAR (National Center for Atmospheric Research)
A free and fun activity for families, these NCAR self-guided tour offers an informative view of the weather. Appointments are necessary to visit, but a trip here will open your eyes to research into weather and supercomputing.
Address: 8120 Veta Drive, Cheyenne, WY
Phone: (307) 996-4321
5. Cowgirls of the West Museum & Emporium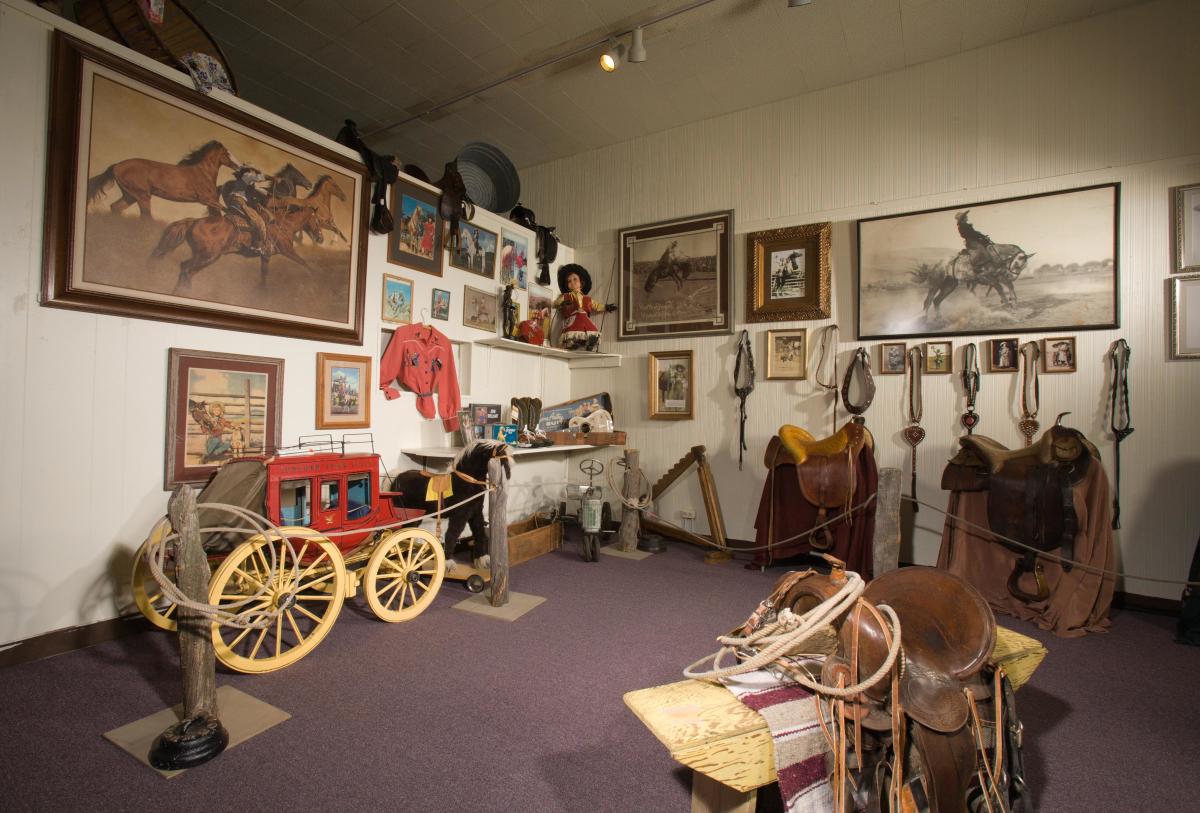 Dedicated to the history & legends of pioneering Western women, Cowgirls of the West Museum & Emporium is an incredibly popular free activity in Cheyenne. This downtown museum features the strong women who helped settle the west. From homesteaders to rodeo cowgirls you'll hear the stories of these amazing women.
Address: 205 W. 17th Street, Cheyenne, WY
Phone: (307) 638-4994
6. Medicine Bow National Forest
Vedauwoo Recreational Area and Pole Mountain Recreational Area offer a host of free things to do this summer in the great outdoors, including hiking, mountain biking, camping,  and rock climbing. This area features stunning rock formations made of pure granite, offering some of the most unique outdoor areas in the country.
Address: I-80 Exit #329, Cheyenne, WY
Phone: (307) 745-2300
7. Historic Governors' Mansion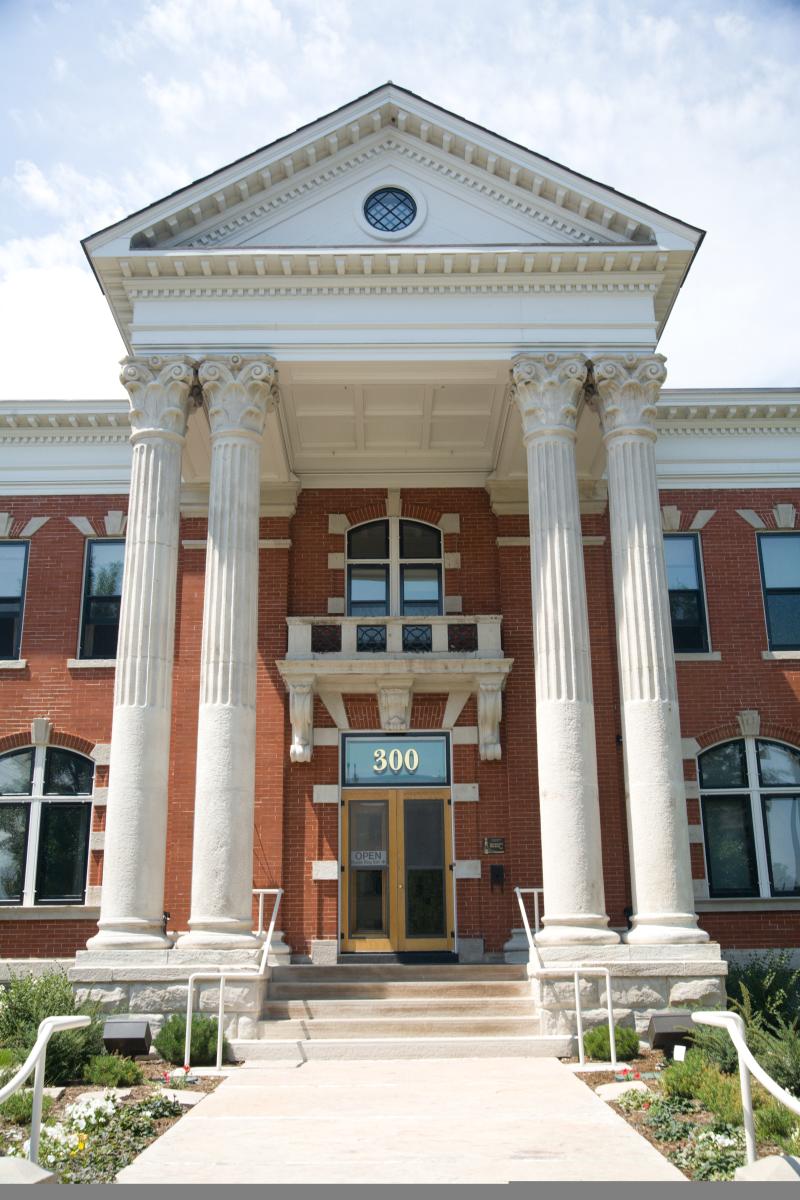 In the early years of Wyoming statehood, Governors had to find their own places to live. From 1905 to 1976, Wyoming's governors were given this mansion to live in during their terms. Now a historic attraction run by Wyoming State Parks, you can learn about Wyoming's Governors at the Historic Governors' Mansion, including the county's first female governor, Nellie Tayloe Ross, and how they lived.
Address: 300 East 21st Street, Cheyenne, WY
Phone: (307) 777-7878
8. The Paul Smith Children's Village
In addition to the Botanic Gardens, the Paul Smith Children's Village offers a place for kids to learn about the natural world and plants that surround them. Interactive, fun, and free, this thing to do is a great spot to drop in and explore. 
Address: 710 S. Lions Park Dr., Cheyenne, WY
Phone: (307) 637-6458
9. These Boots Are Made For Walking: Audio Boot Tour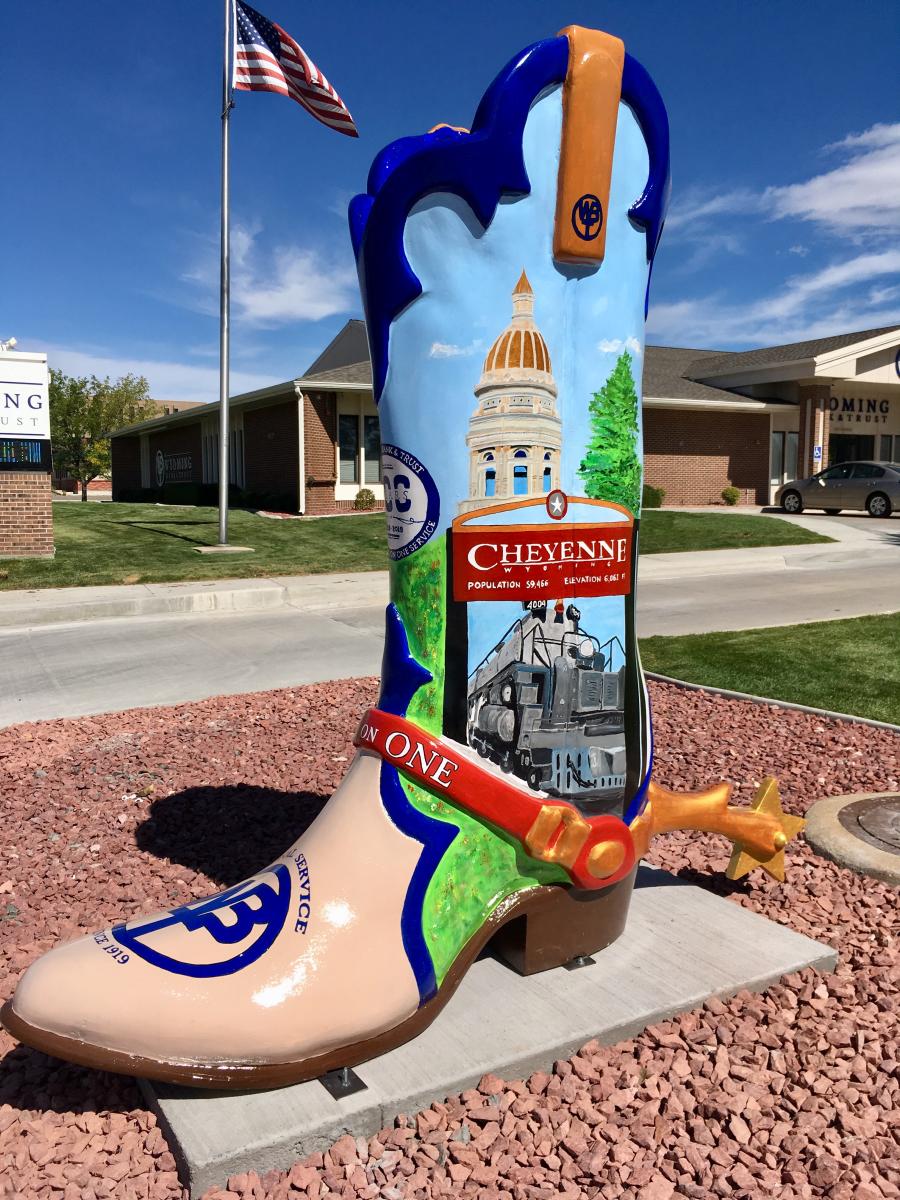 The 8-foot-tall cowboy boots have been carefully painted by local artists to show Wyoming's and Cheyenne's history. A fun and free thing to do with kids, you can go on an outdoor scavenger hunt and find them all!  Location maps are available at the Depot in the Visitors Center. 
Address: Visit Cheyenne Visitors Center: 121 W 15th Street, Cheyenne WY
Phone: 307-778-3133
10. Southeast Wyoming Welcome Center
When you are entering Wyoming on Interstate 25, take a few minutes at Exit 4 and visit the Southeast Wyoming Welcome Center. Inside you'll find less of a Visitor's Center and more of a Visitor's Museum, complete with a mammoth skeleton, photo ops, and free coffee!
Address: 5611 High Plains Road, Cheyenne, WY
Phone: (307) 777-7777
11. Historic Depot
The Union Pacific Depot dominates downtown Cheyenne, and houses the Cheyenne Depot Museum and Gift Shop. It is also home to the Visitor Information Center which covers all the attractions and facilities in the city, along with a great bar and restaurant, Accomplice Brewery. 
Address: 121 W 15th Street, Cheyenne WY
Phone: 307-778-3133
12. Terry Bison Ranch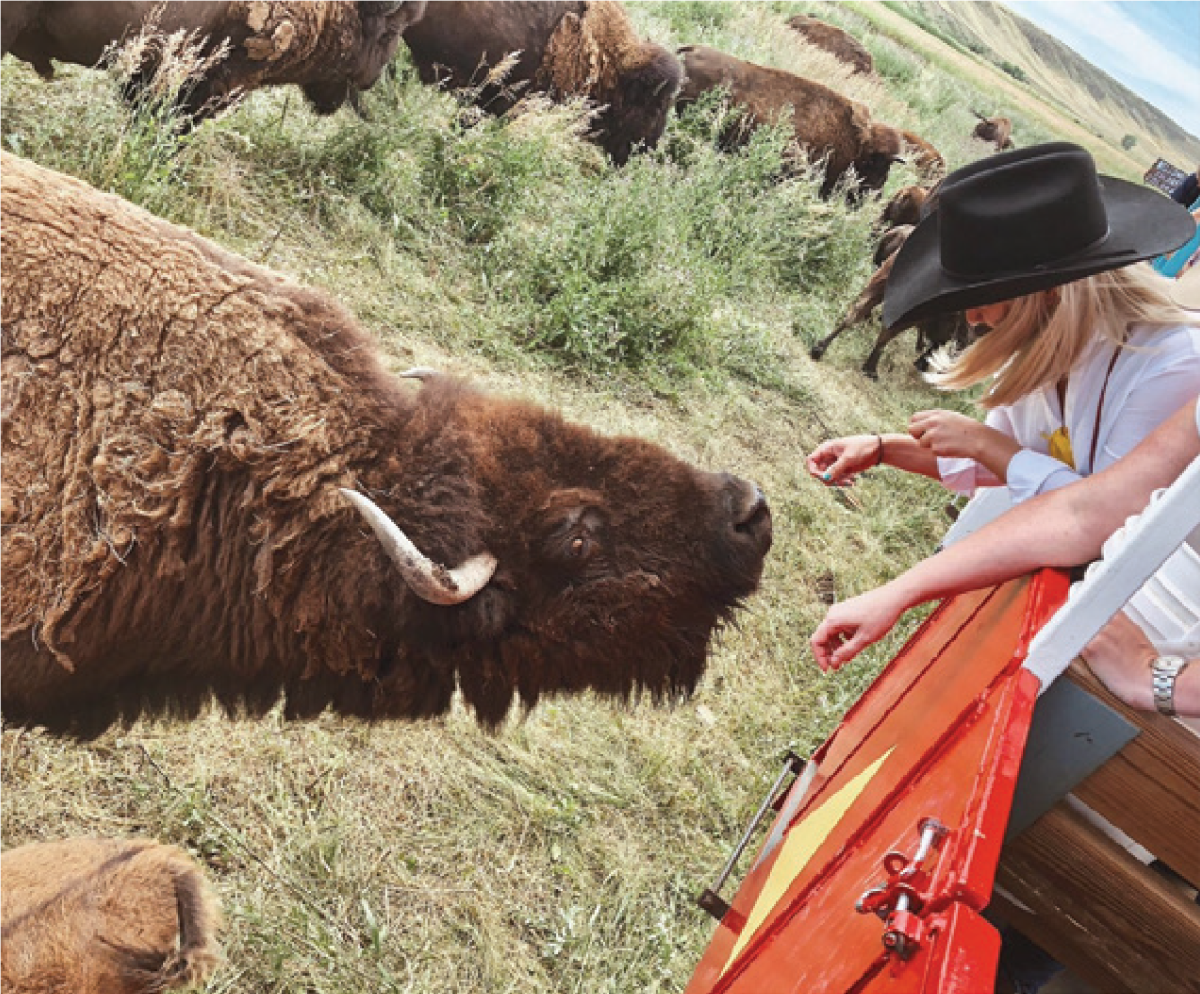 Terry Bison Ranch consists of nearly 30,000 acres of rolling hills and lush grasslands and more than 2,700 grazing bison. While the ranch offers paid experiences, like the Bison Train Tours, you can also go on a self-guided tour for free. Check out the Trading Post, walk down the hill, and stroll the catwalk above the pens holding various animals, from horses to ostriches. Walk around the ranch and see the animals, go on a free wagon ride, or check out the draft horse display and trick pony show.
Address: 51 I-25 Service Road, Cheyenne, WY
Phone: (307) 634-4171
13. Tuesday Farmers Market
Every Tuesday from late June to Early October you'll be able to find local veggies, meat, jellies, jams, honey, and much more! The Tuesday Farmers Market sets up in the parking lot of the Frontier Mall in Cheyenne.
Address: 1400 E. Dell Range, East Parking Lot of Frontier Mall, Cheyenne, WY
14. Saturday Farmers Market
This farmers market gives you the chance to enjoy a weekend market in the Cheyenne summer. Like many Saturday Farmers' Markets, you'll find plenty of homemade and homegrown goods. This market takes place from early August to early October at Frontier Park.
Address: Parking Lot B and C, Frontier Park: 4610 Carey Ave, Cheyenne, WY
Phone: (307) 635-9291
15. Fridays On The Plaza
Every Friday night in the summer, join the biggest party in town! Everything starts at 5:30 pm in the Depot Plaza, where you'll find food trucks, live music, and plenty of good company.  Chairs are provided, and we ask that you leave your pets at home for this event. 
Address: Cheyenne Depot Plaza, 121 W. 15th Street, Cheyenne, WY
Phone: (307) 637-6363
16. Big Boy Steam Engine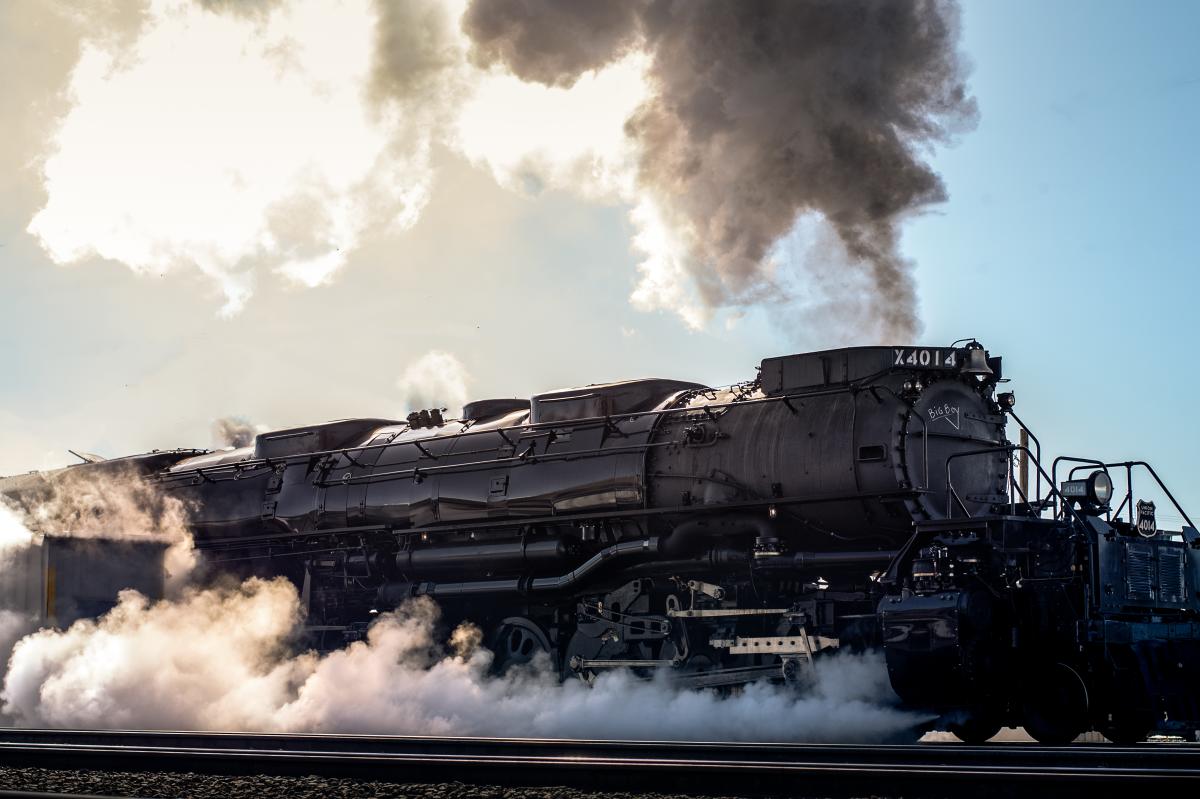 Even in retirement, Old Number 4004 remains an imposing sight. Visitors can see one of the famous Big Boys, the world's largest steam locomotives, year-round in Holliday Park. Big Boy is one of eight such remaining locomotives on display in the U.S.
Address: 17th at Morrie Ave, Holiday Park, Cheyenne, WY
Phone: (307) 637-6423
17. Gunslingers
See gunfights, western skits, and other Wild West activities in Gunslinger Square, 15th & Pioneer, in downtown Cheyenne.  All of the shows are family-oriented and provide excitement and laughs. Each performance begins with a safety demonstration.
Address: W. 15h Street at Pioneer Ave., Cheyenne, WY
Phone: (307) 286-7906
18. Cheyenne Artists Guild
Located in the Van Tassell Carriage Barn at Holliday Park, the Cheyenne Artists Guild is the oldest running artists guild in Wyoming. A popular and free thing to do in Cheyenne, the Guild offers an art gallery that rotates exhibits every month. The guild also holds multiple art events throughout the year, making it a great spot to find local art.
Address: 1701 Morrie Ave., Cheyenne, WY
Phone: (307) 632-2263
19. Disc Golf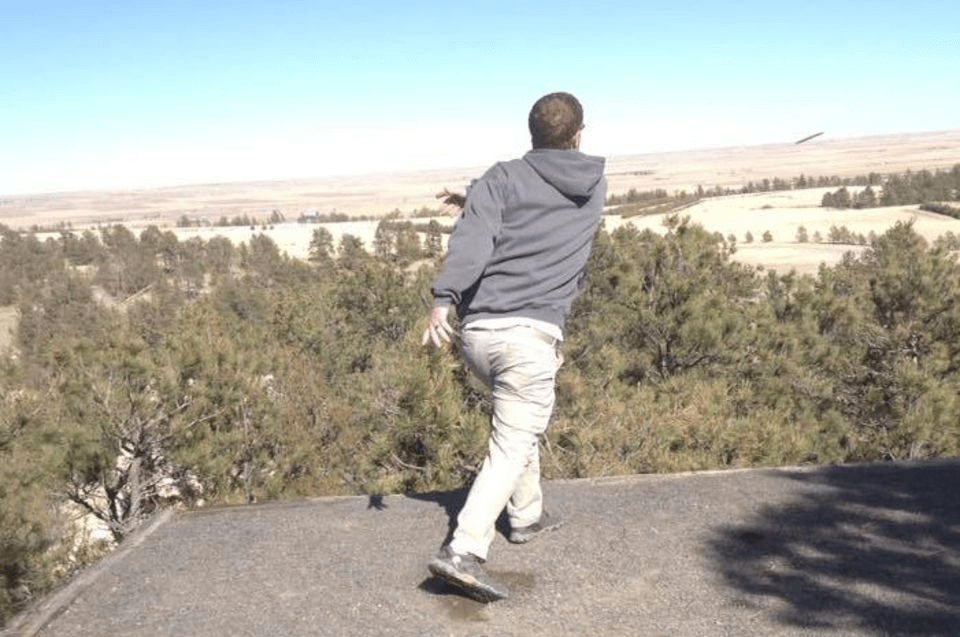 Get your frisbee on! Are you a power driver or a finesse expert? Challenge yourself and your friends at a friendly game outdoors. A combination of terrains, water hazards and grades make the nine-hole courses fun and challenging.
There are several free disc golf locations across Laramie County:
Mylar Park, 5200 Seminoe Rd, Cheyenne, WY
Dry Creek Parkway, 2900 Filmore Ave, Cheyenne, WY
Romero Park, 1300 West Parsley Blvd, Cheyenne, WY
The Canyon Disc Golf Course, 1200 S Beech Street, Cheyenne, WY
20. Sherman Hill Model Railroad Club Display
A traditional love and passion for trains in Cheyenne is alive and well at the Sherman Hill Model Railroad Club. Open on the weekends at Frontier Mall this is a great spot to look at train models and pick the brains of train experts.
Address: 1400 Dell Range Blvd, Frontier Mall, Cheyenne, WY
21. Wyoming State Capitol Building
The beautiful gold dome of the Wyoming Capitol building is hard to miss - it dominates the Cheyenne landscape. From up close at Capitol Avenue to spotting the dome miles away north of town, the building can be seen from many areas of the city. It's also a fascinating and free experience to tour the inside! Open weekdays, you can drop in and see one of the most important spots in Wyoming for yourself.
Address: 200 W. 24th St., Cheyenne, WY
Phone: (307) 777-7220
22. Explore Cheyenne's Art Scene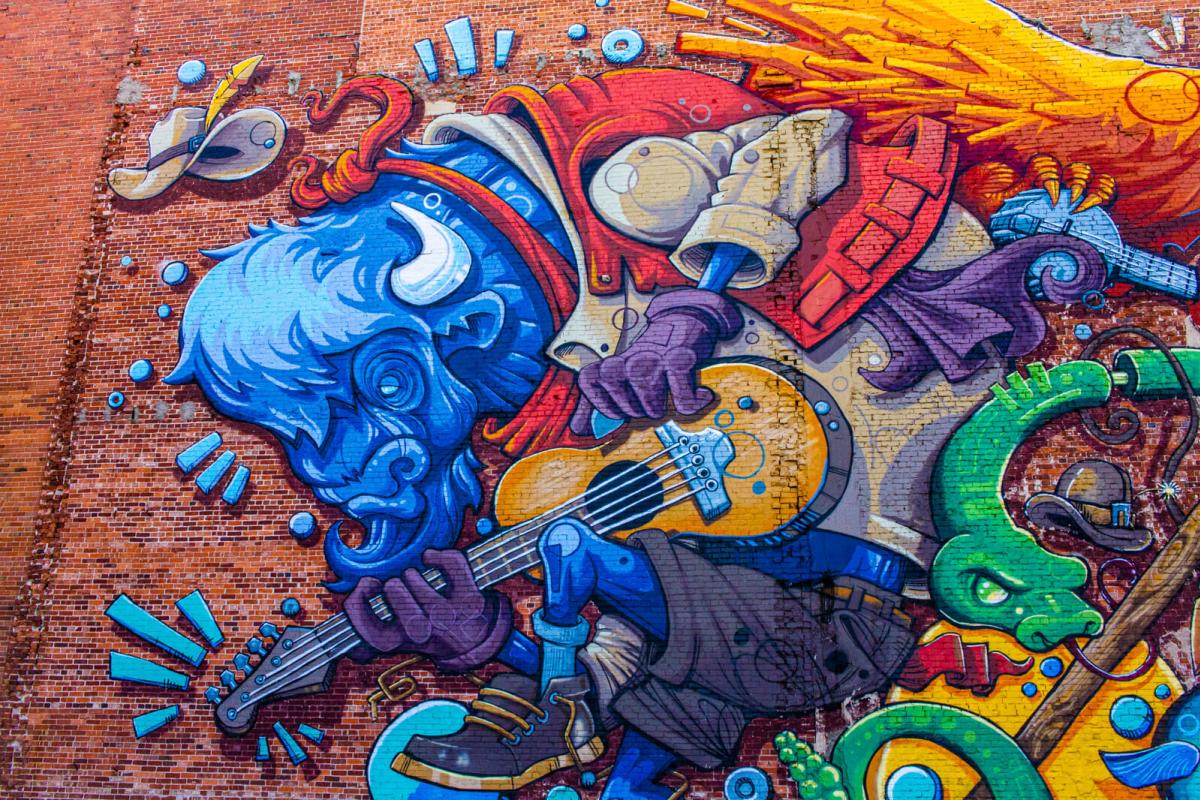 We've mentioned a visit to the Artist Guild in Cheyenne, but that is just the beginning. From murals to art galleries to bronze sculptures, there is much to be seen and experienced in the realm of art around Cheyenne. Take a look at the massive guitar playing blue bison behind Paramount Cafe and many other murals, or explore the bronze statue project around town. A great start is to download the Cheyenne Art Tour App available on Android and Apple devices.
23. Find Nature and History in Pine Bluffs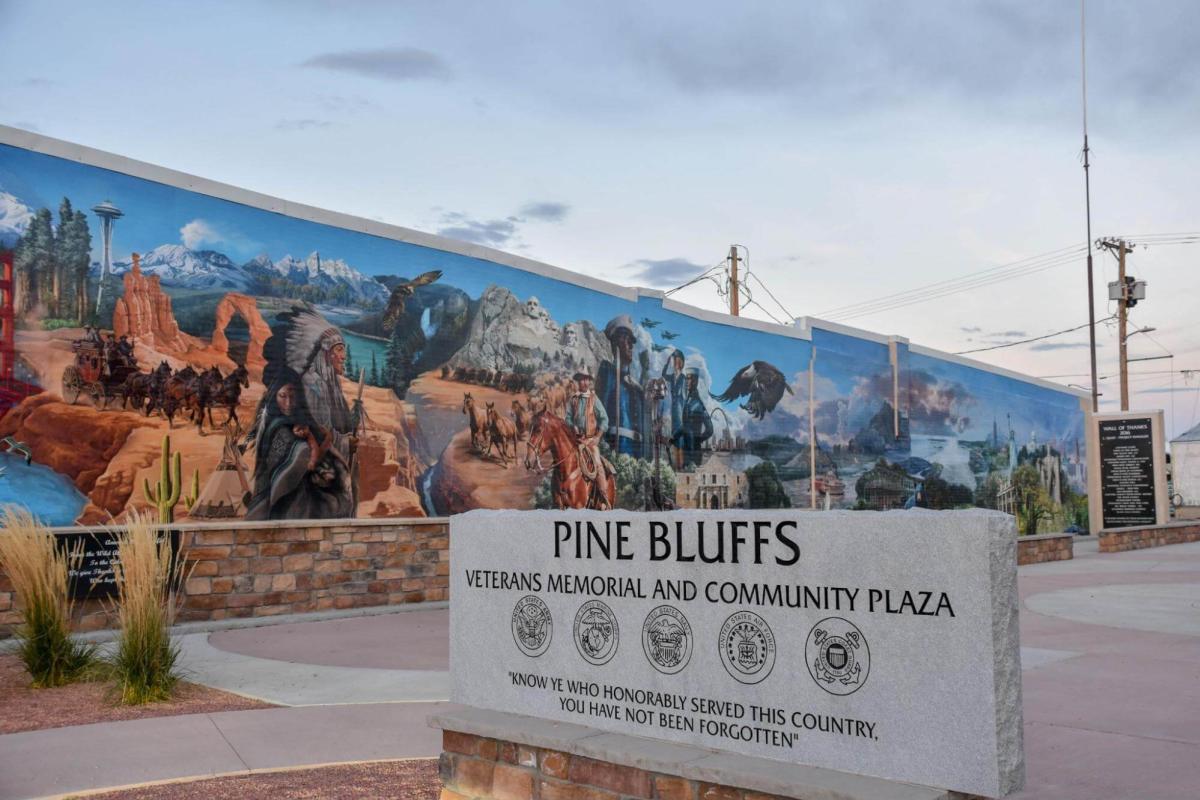 While you can find the mountains to the West of Cheyenne, you can find plenty of activity to the East as well! Pine Bluffs, a small town in Laramie County east of Cheyenne, offers history and nature amid a peaceful, friendly community. Walk the trails and explore the Bluffs in the Pine Bluffs Nature Area. Learn about the town's pioneer history at the Texas Trail Museum, honor our veterans at Veterans Memorial Plaza, and visit the largest Virgin Mary statue in the country at Our Lady of Peace Shrine. 
24. Wyoming State Museum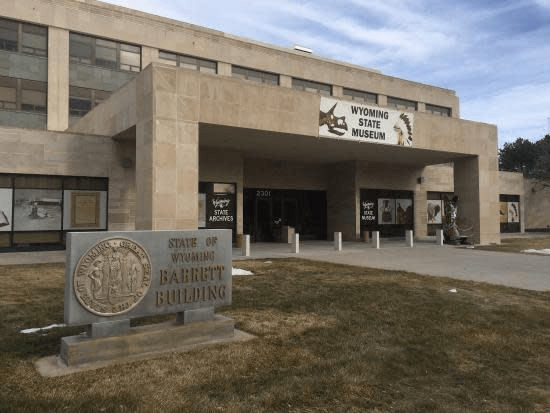 Wyoming may have a lot of the old west history, but there is plenty of natural history and culture to be explored! Located near the Capitol Building, the Wyoming State Museum brings Wyoming's natural history and culture to life. 
Address: 2301 Central Ave, Cheyenne, WY
Phone: (307) 777-8021
25. Wyoming Hereford Ranch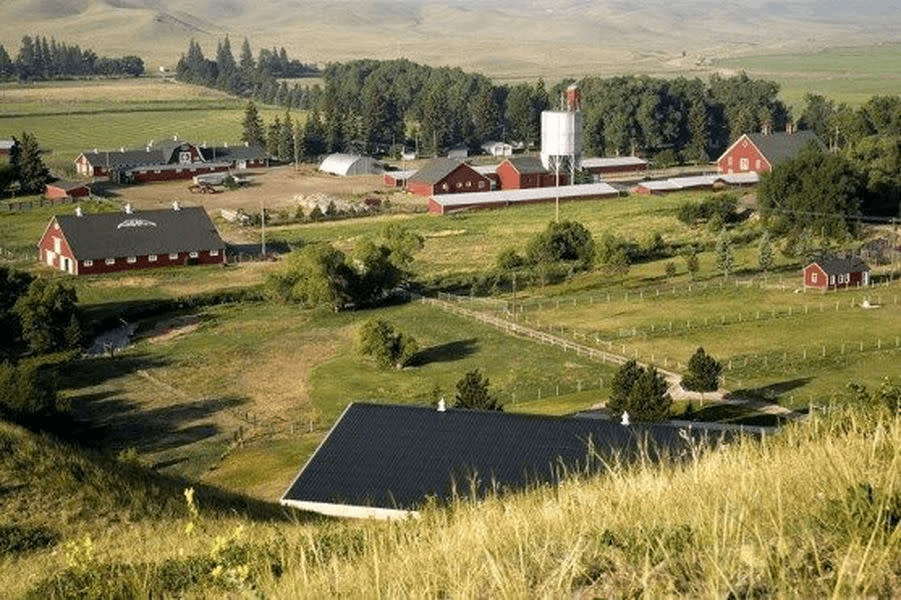 The Wyoming Hereford Ranch offers visitors a chance to get a taste of real ranch life. Visit the front office and take a self guided tour. The ranch can be a place to go back in time, or enjoy the scenery and wildlife the high plains have to offer.
Address: 1101 Hereford Ranch Rd, Cheyenne, WY
Phone: (307) 634-1905
---