---
Arts Aficionado
A carefully timed trip to Cheyenne could pay off in big ways for the art-lover in your party. Two ballet companies, a symphony, two community theatres, several concert venues, and a collection of studio and gallery spaces call Cheyenne home. Planning a trip around one of the free concerts (Rock the Block, EdgeFest, Fridays on the Plaza), a favorite play or ballet, or some orchestral hausmusik in the evening, Cheyenne can fill your day with visual arts too!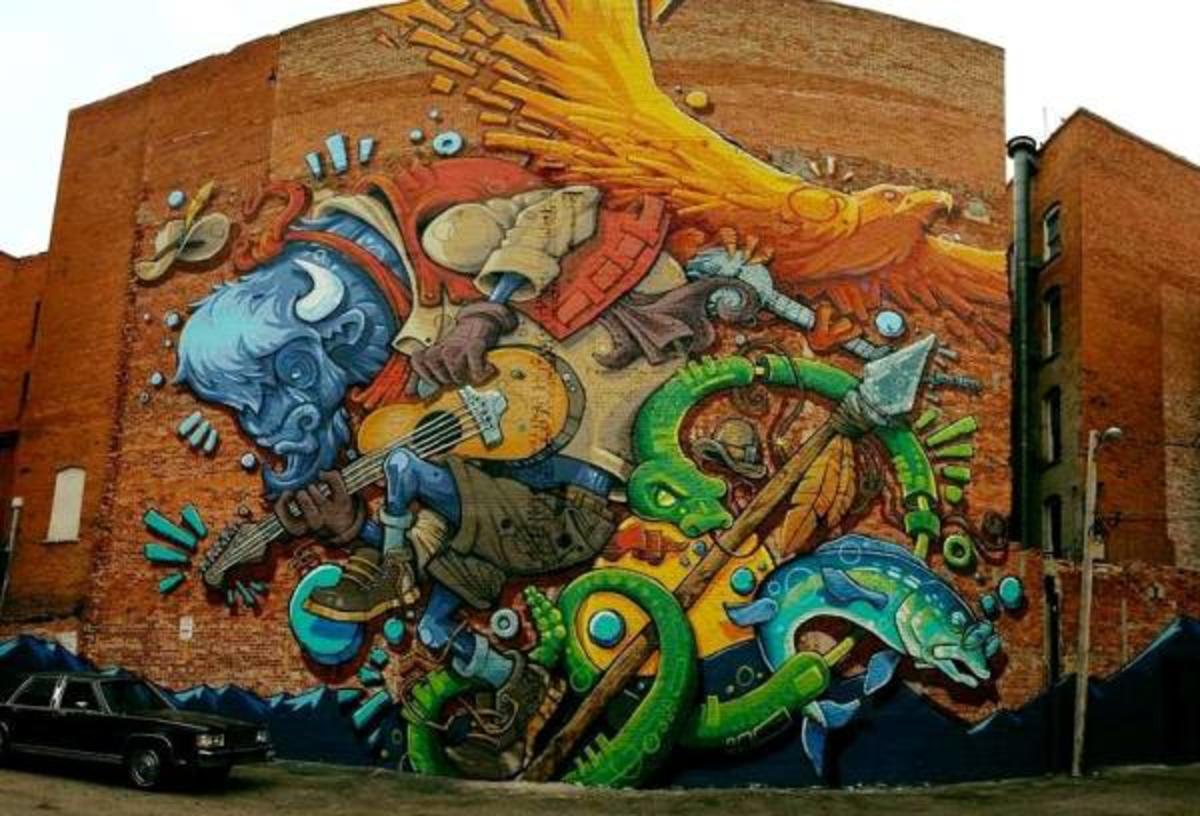 Stop #1: Paramount Café
Grab a latte or bubble tea at local-favorite Paramount Cafe to jumpstart your day. Wander through the brightly-lit art gallery featuring a regional artist on your way out to the garden seating area. There, you will be dwarfed by the largest, most iconic mural in Cheyenne. The alley features several murals – a great kick off to your arts tour of downtown. Keep an eye out throughout your day for these public art highlights!
Stop #2: Hynds Building
Just across Capitol Avenue are several opportunities to browse and shop local art. Art @ the Hynds and Blue Door Arts feature several studio/gallery spaces. The resident artists fill the previously empty building with creativity, displaying a variety of styles and mediums. The creatives are always quick to discuss their processes and thoughts - great for curious minds of any age. On the end of the building, Three Crows Gallery and Gifts shows off the talents of Wyoming artists. Ask for a class schedule – they frequently host Sunday Crafternoons in the space.
Stop #3: Deselm's Fine Art
A short walk down 17th Street, keeping an eye out for the "Fast Food" bronze, takes you to Deselm's Fine Art. The house gallery is not to be missed – bronzes, photography, and paintings have been carefully curated by owner Harvey Deselm. Harvey is always willing to give you background information on artists or help procure work from a desired artist.
Stop #4 and beyond: Bighorn Design Studio
Making your way past several more bronzes, painted Big Boots, and murals by way of the Depot Plaza and the alley between The Albany and The Wrangler, take a few moments to stop in at Bighorn Design Studio off Lincolnway. The graphic design shop has pulled in the Wyoming themes in unique and colorful ways through local artists and designers. Craving more traditional western themes? Nelson Museum of the West specializes in cowboy and Native American art. If you have enough time in your agenda to venture out of downtown, the Cheyenne Botanic Gardens and the CFD Old West Museum rotates art shows through their spaces several times a year, too.
---
Outdoor Enthusiast
No matter the season, Cheyenne is just minutes from escaping the city life and getting back to nature. Having both Curt Gowdy State Park and Vedauwoo Recreation Area in our backyard means lots of opportunities to play!
Trails Galore:
Rated an "Epic" trail system by the International Mountain Bicycling Association, Curt Gowdy State Park features more than 35 miles of well-marked scenic trails for mountain bikers and hikers of all ages. The park has dedicated "play" areas for mountain bikes and designated horse-friendly trails. The system is great for snowshoeing and cross-country skiing during snowy months. With entrance fees ranging from $4-9 per vehicle (depending on residency and time of year), you can't go wrong.
Get on the Water:
Curt Gowdy's three reservoirs (as well as several of Cheyenne's city parks) bring peace in the beauty of water. Anglers will enjoy fishing for rainbow trout and kokanee salmon. Rent stand up paddleboards (SUP) and kayaks from local outfitters and get out onto the water, under towering rock formations.
Rock On:
Speaking of rock formations, Vedauwoo Recreation Area has incredible rock climbing, ranging from beginner bouldering to advanced technical climbs. Outfitter guides are available in the region if you want some direction or want to up your skill-level. Reach out ahead of time to make arrangements.
Camping* and Off-Roading:
Curt Gowdy State Park and Vedauwoo both have established campgrounds, but if you are into rustic camping (read: established firepits, but no restroom facilities and bring your own water), there are dozens of sites around the Vedauwoo and Pole Mountain areas in Medicine Bow National Forest that are first-come, first-served and free to camp. Access is limited seasonally to protect wildlife, but if escape is what you crave, these dirt roads can lead you to voluntary isolation. Also popular in these areas is exploring via ATV. Where standard vehicles fail on the roads, 4-wheelers often give access. Whether you are camping or off-roading, make sure to heed posted signs and pay attention to the wildfire restrictions on any given day – we want to keep Wyoming wild for everyone.
*At this time, State Parks and State Forests are closed to out-of-state residents for camping by order of Governor Gordon. All are welcome for day-use, but out-of-state residents planning to camp will need to plan to find National Forest/Grassland campsites.
---
FOOD CONNOISSEUR
For the culinary tourist, Cheyenne may not be top of mind, but it should be. With options for nearly every palate, the Capital City delivers. Dozens of locally owned and operated options fill up foodies with Cheyenne-unique recipes every single meal!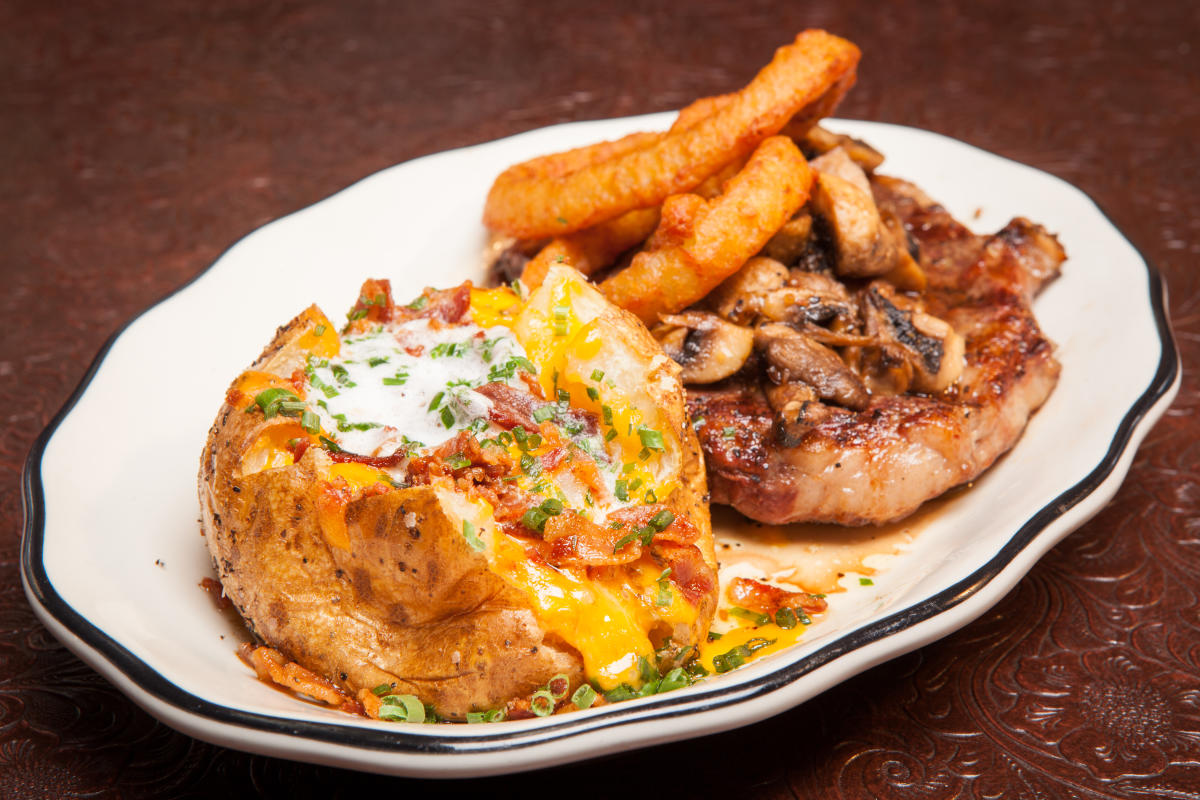 The quintessential diner on the West Edge of Cheyenne harkens to bygone days. As the regulars will tell you, the core of the restaurant is an old Cheyenne Street Railway Trolley car shell. It carried passengers on the streets of Cheyenne at some point between 1887 and 1924 and was repurposed into a diner in 1926. The owners eventually expanded the diner, out toward the old Lincoln Highway (Hwy 30). Today, the diner is a bustling greasy spoon known for cinnamon rolls as big as a dinner plate and they still serve the same sausage gravy and green chili recipes they've used for decades. Enjoy this from-scratch fare at a choice of counters to belly up to (including one that overlooks the kitchen where the staff squeezes past each other and tag teams orders) or a cozy booth or table in the midst of it all.
The smell of fresh bread baking would be incentive enough to find an AirBnB in the Rainsford District of Cheyenne where the Bread Basket Bakery calls home. The yeast begins rising with the sun as they fire up their ovens every morning. Gauge your hunger level and put together a lunch combo to match. Fresh, all-natural ingredients go into their products, which you can mix and match to make the perfect sandwich to dip in homemade soups with a slice of pie or a pastry to round off your lunch. Eat at one of their sunny patio tables or take the food to enjoy at Holliday Park just a few blocks away!
Chase the sunset to the west on Happy Jack Road for a honky-tonk dinner you'll never forget. Swinging saloon doors, taxidermy-adorned walls, and a hitching rail to tie up your horse, the Bunkhouse is as "Western saloon" as you can get. Originally the bunkhouse of a ranch, the building now serves up steaks, burgers, and "swingin' sirloins" (Rocky Mountain oysters) along with cooked-from-scratch soups and hand-prepped sides. As home cooked as you can get without inviting your mother over (although do invite her; she'll love being cooked for too!)  A family-friendly house band plays from 7-11 p.m. every Friday and Saturday (with an open jam-session on Sunday afternoons). Locals from Cheyenne and Laramie meet here to dance their hearts out on the wooden dancefloor. Boots and hats are recommended, but certainly not required.
Other Options:
Craving street food? Aside from the various food trucks in town, Destination Taiwan is a permanent walk-up Taiwanese restaurant specializing in authentic steamed buns in a variety of flavors and noodle options all made fresh daily. Thinking pizza? Bella Fuoco serves up wood-fired pizzas and has a swoon-worthy back patio seating area. Wanting an upscale experience? At the Metropolitan Downtown, the food is a central focus, featuring a beautifully presented classic menu of New American cuisine with incredible ambiance. Seeking simple? The Albany, across from the Depot has been run by the same family for decades and has several vegetarian selections on their menu. Regardless of where you decide to eat, you have plenty of options and are sure to find something for everyone in your group!
---
History Buff
Home to bison, pronghorn, and nomadic Native Americans, this plot of land began sharing its stories with cattle barons, railroad tycoons, and military leaders since just after the Civil War. The Chicago Times wrote November 15, 1867, "It's a city that sprang into existence in a night, in obedience to the waving of a magician's wand over a patch of wild buffalo grass. The magician was American enterprise; this wand resembled a bar of railroad iron a thousand miles long." For a stretch of time, Cheyenne was the wealthiest city per capita in the world, the first to install electricity in the West, and over a century later is still home to the "Daddy of 'em All"– Cheyenne Frontier Days. This "Magic City on the Plains" captures the imagination of history lovers of several interests.

Trains
The Cheyenne Depot Museum is a logical first stop for train enthusiasts, as the railroad lies at the crux of Cheyenne's history. The march westward to complete the Transcontinental Railroad brought Cheyenne to life in a matter of months – the Depot Museum highlights the downtown's vibrant beginnings in addition to train paraphernalia, an incredibly detailed model train display, and knowledgeable staff to point you in the direction of all the other train stops around the area (Sherman Hill Model Railroad Club, The Big Boy, and Ol' Sadie, and Ames Monument).
Wild West
The Cheyenne Frontier Days Old West Museum offers an up-close look at cowboy history and the growth of rodeo in the region. Back in the late 1800s, many pioneers saw opportunity in cattle and sheep ranching and grew Cheyenne's population rapidly. Learn about the lifestyle these adventurous men and women, in life and leisure with stops at the Cowgirls of the West Museum and Nelson's Museum of the West. These museums feature stories, artifacts, and artwork highlighting the cowpoke spirit as well as the Native Americans who resided in the region. The 40-minute drive east to Pine Bluffs is well worth a stop at the Texas Trail Museum to tour original buildings, explore a Union Pacific Caboose, and view a wide range of historic artifacts from the region.
Military
War history enthusiasts listen up! Across the street from Nelson's Museum of the West is the Military Memorial Museum. Artifacts and uniforms from the Civil War through the 20th Century are on display, highlighting the horse Calvary. The Wyoming National Guard Museum houses the historical archives of both the state's Air and Army Guard – and has tanks, cannons, and aircraft onsite. A quick thirty minute drive north of Cheyenne delivers Cold War history at Quebec 01 Missile Alert Facility. Descend 60 feet underground and enter a decommissioned missile launch capsule at the State Historic Site!
Wyoming
Looking for a broader spectrum of history in one stop? Head over to Capitol Square. The free Wyoming State Museum covers a wide range of topics, from pre-historic to today's Wyoming. Taxidermy, fossils, and dinosaur bones bring natural history to life and an interactive kids' display thrust the young visitors in the middle of history. This two-story museum is just steps from the Capitol Building, which offers a free, self-guided tour. Enjoyed in tandem with a stop at the Historic Governors' Mansion, visitors walk through decades' worth of history showcasing the lifestyles of Wyoming governors and their families.
---